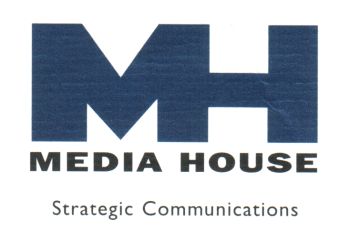 PRESS RELEASE
(Issued on behalf of Motherwell Football Club)
MOTHERWELL UP FOR SALE
The board of directors of Motherwell Football Club has decided today (Wednesday) to put the club up for sale.
At a board meeting earlier today, the directors also agreed to seek a court order to place the club in interim administration. This means an administrator will be appointed by the Court of Session in Edinburgh to run the club while a buyer is sought.
It does not mean the end of Motherwell Football Club and the club is not in liquidation. The club will continue to operate during this unspecified period of interim administration, the team will continue playing and the club's status within the Scottish Premier League is secured. However, a financial restructuring of the club will take place. Sadly, this will involve redundancies for both playing and non-playing staff, although it is too early to say how many jobs will be affected.
Following the board's decision, Pat Nevin, the club's director of football, and Eric Black, the manager, announced they would resign from their posts although both men have agreed to help the administrator until the end of the season. Terry Butcher will take over as manager.
Announcing the board's decisions, John Boyle, chairman of Motherwell FC, said: "This is a very sad and painful day for everyone involved with the club. Since I took over as chairman four years ago everyone has been fully committed to Motherwell but we have watched with increasing despair as the financial situation deteriorated. We have tried everything in our power to turn it round but the club cannot continue to trade insolvently. We have legal obligations as directors of the club. If there had been a better course of action available to us, we would have taken it. Regrettably, there is not, and we believe this is now the most realistic option available to us to keep the club going.
"I am particularly sorry that Pat Nevin and Eric Black will be leaving the club although I respect their decisions. Both men have done a wonderful job for the club and they have done absolutely everything we have asked of them.
"Dwindling gates, loss of sponsorship, reduced corporate support and the continuing uncertainty over TV income mean that, on its present cost base, the club is not financially viable. The issue of television rights has been particularly difficult for us. The failure to agree a deal with Sky TV last year and the collapse of plans for SPL TV, which we wholeheartedly supported, were bitterly disappointing and extremely bad news for us financially. That said, even the most optimistic estimates of any television income indicate we will receive less from TV rights than before.
"There has been interest from potential buyers previously and hopefully there will be further interest in view of the decisions taken today. The board would look favourably on handing over control of the club to the community in some form and a number of measures to encourage such a community-based bid could be put in place.
"I do believe there is a future for a streamlined Motherwell but that must be under new leadership and a complete restructuring of the cost base of the club to meet the much-reduced income will have to be carried out.
"I have personally invested £9 million in the club over the last four years but I am minded to write off most of my debt, which should be of some help to the club. It will mean that it will be virtually debt free — something that is unique among premier league clubs.
"During the period of interim administration, the club's financial affairs are effectively frozen and the function of the administrator is to preserve the club as a going concern and to seek a new buyer. The other directors of the club and myself will advise the administrator but decisions will be taken by him.
"Scottish football is facing a very trying time at present and I know we, at Motherwell, are not alone in finding ourselves in extremely difficult financial circumstances. Motherwell continues to support wholeheartedly the actions of the 10 SPL clubs committed to resigning from the league and understand our involvement in this initiative is unaffected during the period of interim administration.
"Most importantly, I must express our deep gratitude to the players, staff and loyal supporters of Motherwell and we will do everything in our power to ensure the club's future is secured."
Fellow board director and club historian, John Swinburn, said: "These are very difficult times for the club and it should be recognised that no man has put more money into the club in its history than John Boyle. He has ploughed an enormous amount of money into Motherwell and could not have done more in terms of personal investment. Sadly, the current climate in Scottish football has made things very difficult and the financial situation has changed dramatically."
PRESS STATEMENT
PAT NEVIN
DIRECTOR OF FOOTBALL, MOTHERWELL FC
Pat Nevin said today: "I feel that following today's decision by the board, I should resign as director of football.
"I respect the board's decision and understand it makes consummate financial sense. I believe that we could have cut our costs further but it would have required even more investment from the chairman for a further two years before the club could become self-sustainable and that was a lot to ask a man who has put an extraordinary amount of money into the club.
"I am willing to help the administrator until the end of the season to help ensure the club has a future."
PRESS STATEMENT
ERIC BLACK
MANAGER OF MOTHERWELL FC
Eric Black said today: "In view of the Motherwell FC board's decision today, I feel that I have no alternative but to resign as manager.
"I understand the club is going through a difficult financial period and certain measures have been taken in relation to this.
"The effect of these measures would therefore render it impossible for me to fulfill the obligations and commitments which I have made to the players, staff and supporters of Motherwell FC.
"I would like to take this opportunity to sincerely thank all those who have worked with me during my term at the club."