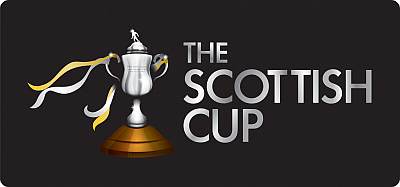 There are times when teams reach the final by an 'easy' route. Sometimes the luck of the draw might produce a series of home games against lower league opposition. That was not the Motherwell way in the 2010/11 competition.
How we got there - the 2011 Cup run
We were given run of 'away' ties throughout the campaign, only playing at Fir Park for the replay against Dundee United.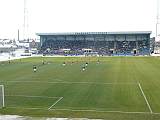 The opener escaped the big freeze that caused chaos in the football calendar but the weather reduced the numbers in the travelling support. The game was Stuart McCall's second in charge but a comfortable win saw us into the next round.
Round 4: Motherwell win in Dundee
Dundee 0 Motherwell 4 (Sutton 3, 47; Jennings 81; Murphy 87)

An away day to the south west followed but it took goals late in each half to displace Stranraer. It was a game we never looked like losing but we were happy to reach the next round with a below par performance.
Round 5: Motherwell reach Cup quarter finals
Stranraer 0 Motherwell 2 (Jones 45+1; Sutton 82)

We moved to the other end of Tannadice Street for the quarter final. Dundee United were below us in the table in mid-March but they had four games in hand and their position belied their good run of form. The home side were the bookies favourite but we gave then a fright.
Quarter: Unfinished business at Tannadice
Dundee United 2 (Goodwillie 40; Daly 73) Motherwell 2 (Sutton 1, 72)

At last! We had a cup tie at Fir Park and the team didn't disappoint. The game was played on a Wednesday evening with reduced prices and no TV coverage. The ground seemed to hold more than the reported 8,337 and the atmosphere was electric.
Quarter replay: Magic Motherwell march into the semi final
Motherwell 3 (Murphy 8; Humphrey 36; Jeffers 63) Dundee United 0

Despite calls for the game to be played elsewhere Motherwell and St Johnstone turned out in the spring sunshine to play their semi final at Hampden. An early goal from captain Craigan set the tone for the game and by half time we knew that a return on May 21 lay ahead
Semi: Motherwell stroll into the final
Motherwell 3 (Craigan 5; Murphy 14; Sutton 39) St Johnstone 0
Final: No Cup joy for Motherwell
The final was a wet disappointmnet for the 17,000 'Well fans who filled their end of Hampden with claret and amber. We enjoyed a great build up to the 12 May and hope that it won't be 20 years before we return!
Motherwell 0 Celtic 3 (Ki 32; Craigan og 76; Mulgrew 88)
Lots of pictures of Motherwell bedecked in claret and amber
How to get your tickets for the final?
Read all about the 1991 Cup win here