This section for 'Well fans to show off their strips in strange and foreign lands! Well, anywhere will do actually. If you want your mug to be included email us a JPEG or snailmail a photo.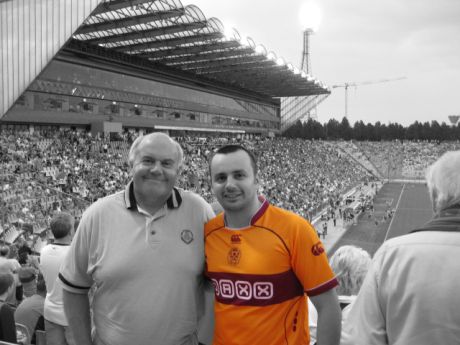 MFC_King in Bucharest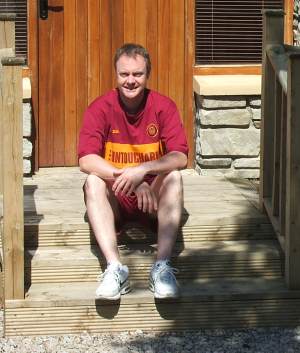 Alan Moon - Ireland 2008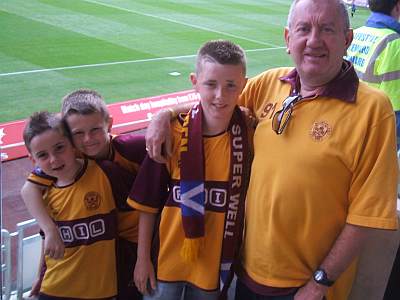 Wishaw Pensioner on tour baby sitting Cambusnethan Youth club in Llanelli at half time.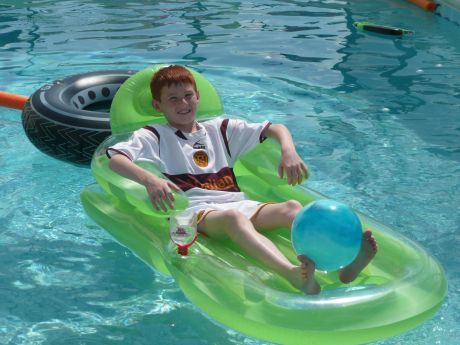 Scott goes through his pre-season drill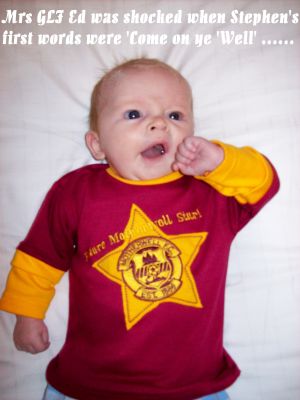 The GLF editor does his bit to increase our fan base.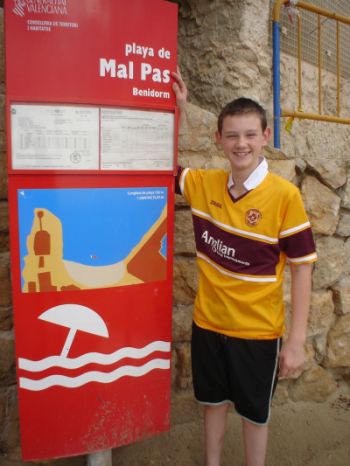 Supporting Malpas!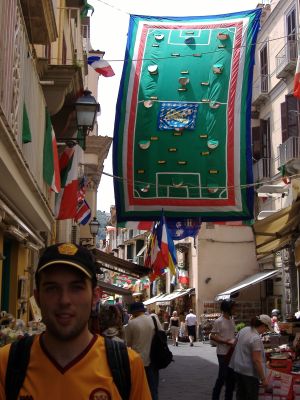 Graeme in Sorrento when Italy won the 2006 World Cup