We have for your amusement and delight a number of Motherwell fans in strange and foreign lands showing off their Claret and Amber.

If you want your mug to be included either email FirParkCorner a JPEG, send a photo which we will scan and return. Just make sure the picture is fit to be published!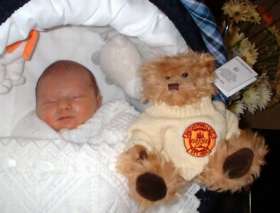 Another 'Well fan arrives -Welcome Logan Buchanan!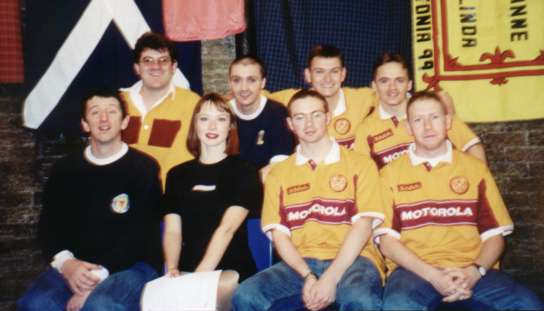 'Well Fans of the Week appeared on Sky Sports Soccer AM on Saturday 13 November 99. Here they are (can you spot the 'Soccerette'?) - thanks to Drew for the pic.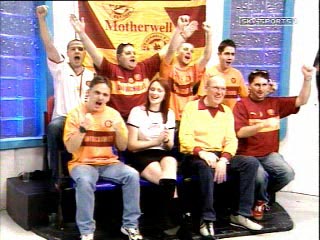 ...and here is the 2003 version
.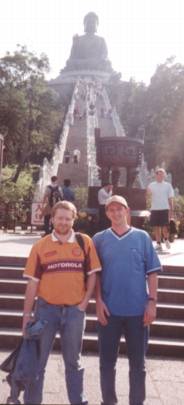 Jim Pirrie - our man in Hong Kong - with Graham Barnstaple (just visiting)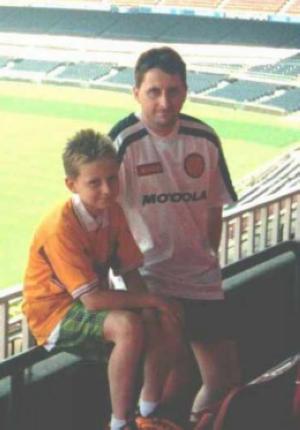 Remi and Geoff Baby in the Nou Camp (summer 2000)