At the end of August Motherwell travelled to Finland faced with the daunting task of overcoming the 3-1 deficit earned in the home leg. They came close but this was to be the last European adventure for 13 years.
Most of the crowd of over 4,000 turned up hoping that the home team could see off the expected onslaught from the Mighty 'Well. Many of the travelling support joined the club's chartered plane (for a handsome fee of £360) and they were disappointed to discover that Tommy Coyne has suffered a calf injury and would miss the game. On the bright side Dougie Arnott was now free of suspension.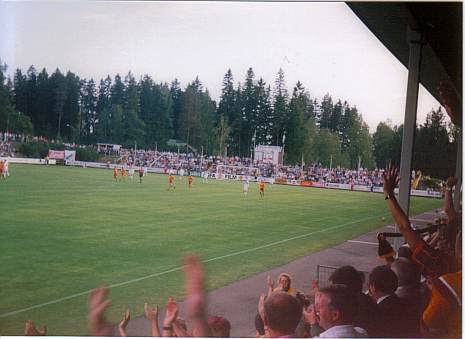 By half time we were in the lead but by only one goal. Lambert passed to Roddie and the winger cut the ball inside for Burns to finish. We needed two second half goals to stay in the competition.
Roddie was involved again and he supplied Arnott for a goal from 8 yards. The aggregate scores were now level at 3-3 but the Finns had the away goal advantage. Our best chance fell to 17 year old lee McCulloch two minutes into added time. He collected from martin and shot from the edge of the penalty box. The keeper was beaten but the ball passed on the wrong side of the post.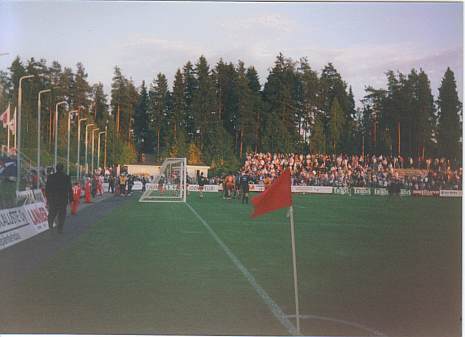 We had blown what should have been a relatively easy chance to get into the first round proper and another opportunity would not come along until 2008.
Team: Howie, May, McKinnon (S83 McCulloch), Martin, McCart, Lambert, Dolan, Burns, Arnott, Davies (Subs McSkinning, Ritchie, Philliben, Woods)