Our sixth and last outing in the inaugural Europa League took place at the Excelsior Stadium in Airdrie when Steaua Bucharest came complete with a three goal lead.
Five thousand turned out to give the team backing and Eurosport treated the continent to a sight of Jim Gannon's boys.
We had an attacking shape and lots of forward going players on the pitch and the plan paid off with a goal in the 17th minute. The ball fell to Forbes following a corner and from twenty yards he found the far corner. It was exactly the start needed to instil belief, if any were needed, and we more than matched the visitors for the rest of the first half.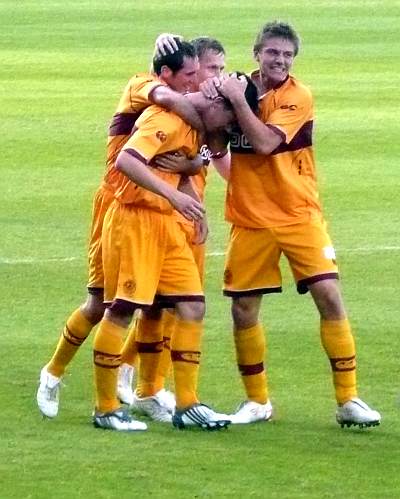 We were ready and waiting for Steaua to appear after the break and carried on with a very positive attitude. Sutton had been causing their defence problems with his strength in the air and he won several free kicks. We came close but it was the visitors who got the break.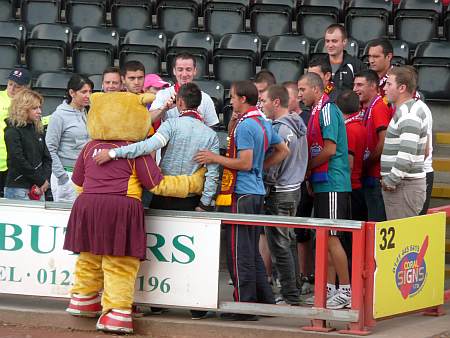 O'Brien was penalised for a challenge on Stancu and Marin converted the ensuing penalty. The away goal had extinguished the half time hope and the tie was beyond reach. Steaua were suddenly comfortable and Stancu added goals in 67 and 84 minutes.
It was an entertaining game and the experience served well for the start of the SPL season that was to begin the following week. Our players lined up to applaud the visitors from the park and then took the cheers of the appreciative audience.
Thursday 6 August 2009
Motherwell 1 Steaua Bucharest 3
Att 4,975