There was no shortage of effort but little guile on show as Motherwell failed to break a stubborn Accies' defence. We remain perilously close to the drop zone.
The manager kept the same 3-4-3 shape that had served us well at Ibrox with the one enforced change giving Blyth a first start when Moult was ruled out. The sight of a couple of big strikers proved too much for many and we quickly resorted to rushed long balls upfield.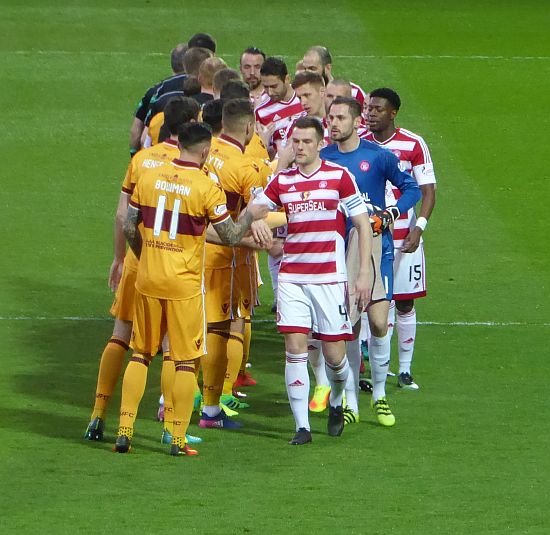 There were occasional wide runs from Frear and Cadden to vary the attacks but in the main this was a contest fought out in the air. It's likely that there will be a few sore heads in the aftermath.
The MFC TV pictures make a good case for Heneghan's header crossing the line but the fact remains that if we can't beat Hamilton with what should be home advantage then we are struggling. If only our play could approach the quality of the pitch.
Since our home win against Partick Thistle in November the return has been two points from a possible twenty four (LDLLLLLD). Not the form to keep us in the league or to attract locals.
It is with some relief then that we head to Firhill at the weekend. Let's hope that Moult is able to play.