Hampden will provide the focus for Scottish football with the cup semi-finals but, sadly, Motherwell fans will have another blank weekend.
Much has been written about the stop-start nature of this season's league campaign due in large part to the demands of the international calendar but Motherwell's failure to have an extended run in either of the cup competitions has added to the fragmented pattern of matches since the start in August.
It matters little that our performance at Ibrox in the Scottish cup might have produced success; we were knocked out. And the 5-0 defeat at Parkhead in the league cup speaks for itself.
In the last five seasons Motherwell have passed the first hurdle in the Scottish cup only once (against Cove Rangers) and on that occasion we ended our interest in the next round when we conceded in the 90th minute to Inverness.
It is a similar tale of woe in the league cup. Early departures litter our recent record. A win against East Fife (after extra time) in 2015 has been our only knockout success in six years.
The financial penalty for these dismal failures is plain enough but there may be a higher cost as supporters become less inclined to back the team. The barren weekends whether caused by internationals or by watching others take the spotlight in cup competitions gives repeated opportunities for regulars to break the habit of turning up at 3pm for the Saturday fix. With attendance at Fir Park hovering around 4,500 on average we need to ensure that fans are not offered an easy route to disengagement.
A short cup run was not a feature of Motherwell's season immediately before the Second World War. On 22 April 1939 90,000 fans made their way to Hampden to see us take on Clyde in the Scottish cup final. Unfortunately we were well beaten, 4-0.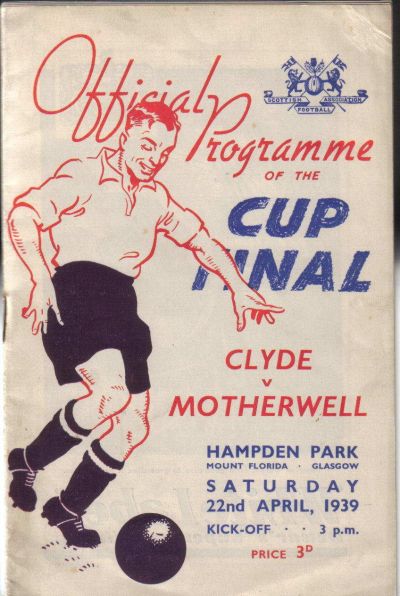 Motherwell won the old trophy for the first time in 1952, seven years after the conflict ended.