Chris Cadden and Allan Campbell earned U21 caps on Friday when the Motherwell pair faced England in the UEFA Championship Qualifiers in Middlesbrough. The pair travel to Latvia for the second match of the international weekend on Tuesday.
It was Campbell's first appearance for the U21s and our 19 year old had his elder team-mate beside him for the entire game.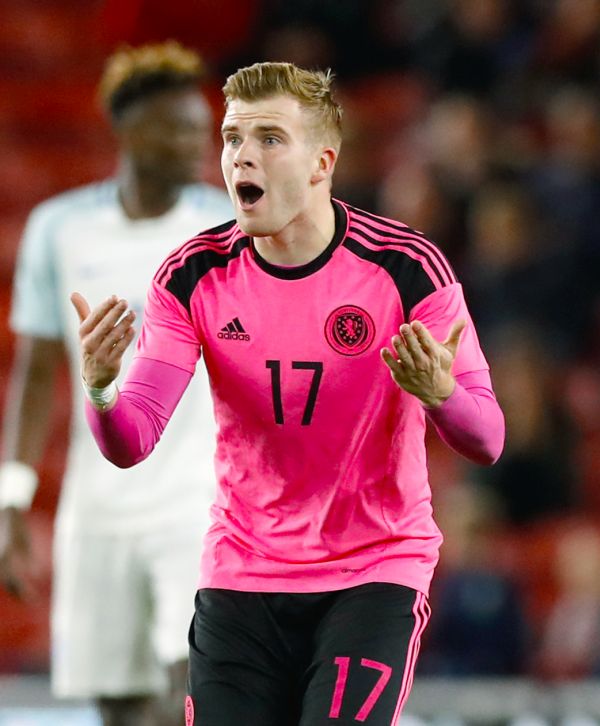 Cadden scores!
Cadden drew most attention with what turned out to be a consolation goal in a 3-1 defeat. Deft footwork from McBurnie presented Cadden with his chance in the 78th minute. He made no mistake from 8 yards and side footed the ball into the net to make the score 2-1. England soon scored their third to end the contest.
Speaking after the game Cadden expressed his pleasure at scoring his first international goal, "especially against England", but pointed out that it hardly mattered given that the game was lost.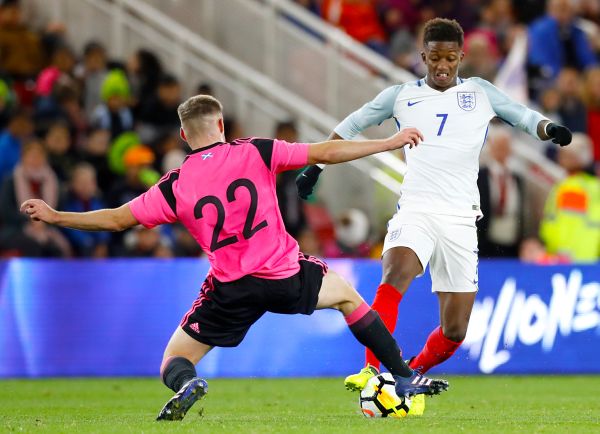 Campbell in a familiar pose
He also complimented Campbell on his debut and praised the youth coaching staff at Motherwell as three of the team had come through the ranks at Fir park (Dom Thomas joined our pair in the team).
We wish them luck in Latvia and hope they return unscathed and ready to play at new Douglas Park on Saturday.