Tickets for our first cup final in fourteen years went on sale today and 'Well fans were soon snapping them up.
Tickets are currently on sale for season ticket holders and members of the supporters association or the 'Well Trust. If you have the two vouchers from the Hibs and Hearts games you get your window from Monday to Thursday and from Friday the 4th the tickets go on public sale.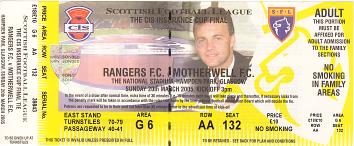 We have the whole of the East side behind the goal (the old Jock Stein Terrace) and a section of the upper and lower main stand.We have 15,300 tickets in total which will be distributed amongst 'Well fans old and new.

The final has been named the Cooper Final in tribute to the legendary ex-Clydebank, Rangers and Motherwell player.As such, his image is on the tickets – although for some reason he is pictured in a suit rather than a neutral Clydebank or Scotland shirt!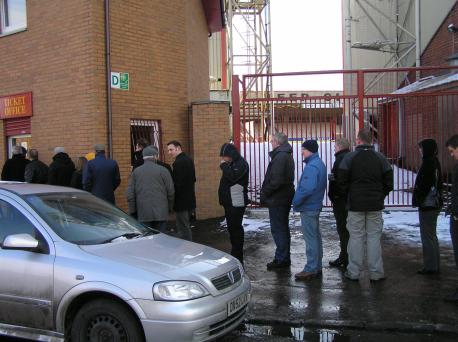 The club shop is doing a brisk trade on the back of our cup final appearance and there are many items which can be bought as a memento of the day.One of the most popular choices will no doubt be a replica jersey from the 1950 League Cup final – they are not yet available but will be arriving soon.

We only have three more games before the cup final and there is no doubt 'cup fever' is catching fast in Lanarkshire!