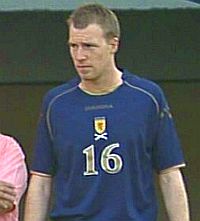 Motherwell striker David Clarkson provided Scotland's highlight when we were beaten 3-1 by the Czech republic in Prague. He scored an excellent goal in his debut game. Let's hope it's the first of many.
Clarkson got the nod with around twenty minutes remaining.Scotland had conceded on the hour when Sionko scored and as the game moved into the last quarter Burley started to make changes.


David replaced Gavin Rae and took up position in the attack.He was joined by Ross McCormack in eighty two minutes and Scotland fell two behind almost immediately when Kadlec's fine strike found the corner of the net.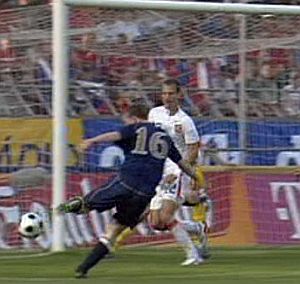 Clarkie scores
Clarkie took his chance with five minutes left.He collected the ball at the left corner of the six yard box with a wonderful touch and with his back to goal.He produced a fine turn and fired low into the opposite corner.It was a well taken effort and one which delighted everyone.


McCormack found it difficult to get into the game in his few minutes on the park.


The home side killed off the game in the last minute when Sionko scored his second.