If there were any Motherwell fans reluctant to believe in the possibility of Championship football next season, Saturday's defeat will have persuaded them otherwise.
Our two point advantage over Dundee has turned into a one point deficit and we are in the play-off spot with four games remaining. The only comfort from Saturday afternoon came with the news that Kilmarnock had defeated Hamilton.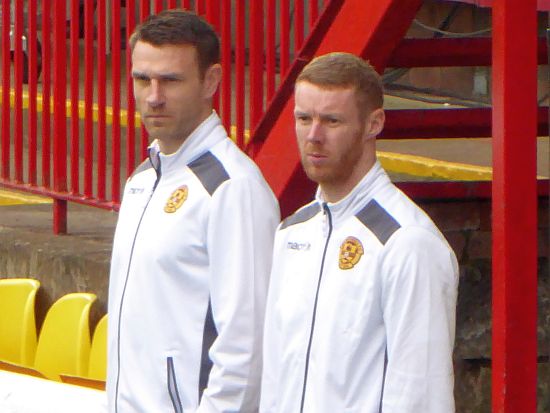 Get fit soon guys!
For the first 44 minutes of the game it seemed unlikely that we would be in danger. Dundee were fully engaged in defensive mode and posed no threat at the Cooper end. The only concern was that we were able to fashion only one direct shot on target despite playing for long spells within 30 yards of their goal.
Then came what Steven Robinson described as "an individual error". He was being kind; a goalkeeping blunder would be a more fitting description. No wonder Samson buried his head in the turf as Dundee celebrated their gift. The goal must have given our opponents a huge and undeserved boost as they pondered their luck at the interval.
The second half produced two goals at either end (including a stunner from Moult) and yet another 'goal that never was'. There is no way of knowing how the game might have played out had we been awarded the goal for Heneghan's header but there's no denying that the ball had crossed the line.
It's remarkable that this was the third time this season Motherwell have been denied credit for having the ball over the opposition goal line. It happened against Hamilton and again against Dundee. Poor stuff.
Next up is Ross County. Squeaky bum time again!