The match on May 19 2018 will be the fifth meeting between Motherwell and Celtic in a Scottish Cup final. Can we break our duck?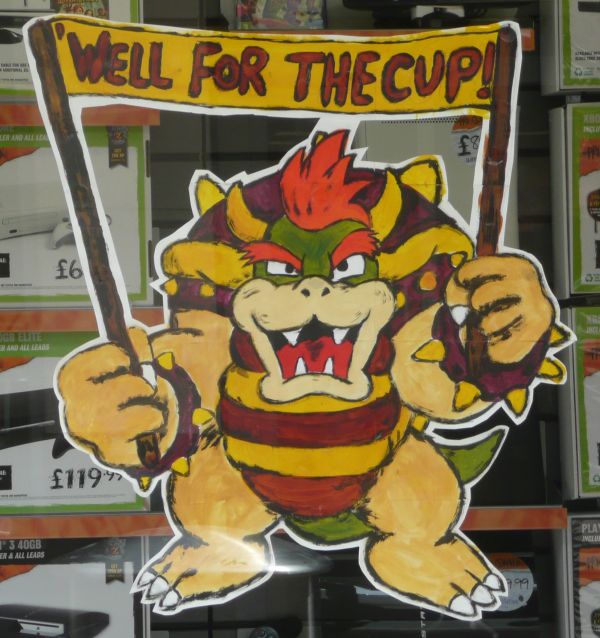 Brandon Street 2011
1931: Celtic 2-2 Motherwell, Celtic 4-2 Motherwell
The inspired appointment of Sailor Hunter after the First World War saw Motherwell make a slow and steady in stature. By 1927, the manager had established a formidable team was about to become a regular in the top three - but cup success would remain elusive.
A first Scottish Cup final was reached in 1931 and the trophy seemed to be heading back to Fir Park as the side led 2-0 at half-time through George Stevenson and John McMenemy . Celtic, who finished a couple of points ahead of Motherwell in second, appeared to offer little resistance after the break.
That changed with eight minutes left when the great Jimmy McGrory pulled one back but we were holding on until the unfortunate Allan Craig bulleted a header into his own net. The story goes that a call of 'go for it Allan' moved the defender and goalkeeper Allan McClory to both go for the ball with disastrous consequences.
Celtic cruised the replay with doubles from Bertie Thomson and McGrory leaving us on the wrong end of a 4-2 defeat.
1933: Celtic 1-0 Motherwell
Flushed by league success in 1932, Motherwell were attempting to make the next step in class to regular trophy winners. In 1933 the title had been surrendered to Rangers by three points but a Scottish Cup final against fourth-placed Celtic offered the perfect chance to end the season on a high.
However, while it may not be diplomatic to overly critical of our greatest ever period, it must be acknowledged we had a distinct tendency to shoot ourselves in the foot.
After failing to capitalise on the better of a scrappy first half, comical defending saw Jimmy McGrory poke a winner shortly after the restart. We faded badly, rarely threatened an equalizer and went home ruing another wasted chance.
1951: Celtic 1-0 Motherwell
The sides met for a third Scottish Cup final in the early 1950s after disappointing league campaigns - Celtic were seventh, Motherwell ninth. But earlier in the campaign we had trounced the Famous Five of Hibs 3-0 in the League Cup final and were back at Hampden looking for a rare cup double under the guidance of playing legend George Stevenson.
A familiar pattern followed with Motherwell dominating the first half but failing to score through a combination of bad finishing and good goalkeeping. John McPhail produced a rare moment of quality early in the second period and we finished one out of two in finals for the season.
The Glasgow Herald said former forwards John McMenemy, (Willie) McFadyen, Stevenson or (Bobby) Ferrier would not have missed the chances which would have taken the cup to Fir Park - you can only question if the football correspondent had watched our finals in the 1930s.
2011: Celtic 3-0 Motherwell
The fourth instalment of the saga came decades later in a game which will surely leave manager Stuart McCall and Stevie Hammell - selected in midfield! - with nightmares. But while we were eventually well beaten, things ran largely to plan in the first half.
Only three incidents brightened a grey and wet Hampden afternoon before the break. Ki Sung Yeung scored a magnificent long-range goal, Gavin Gunning struck the inside of the bar with an equally powerful drive and Daniel Majstorovic somehow escaped a red card for a shocking tackle on John Sutton.
This encapsulates the luck it is universally agreed we need to beat Celtic in a final. Had Ki's shot been half a foot further left, Gunning's six inches lower and referee Callum Murray not the supplier of a horrific decision in just the 10th minute, things could have been different.
We offered no hint of attacking intent until the 72nd when McCall finally put Hammell out of his misery by replacing him with Francis Jeffers. Stephen Craigan scored an immediate own goal though and a superb free kick from Charlie Mulgrew put a gloss on the scoreline we could scarcely complain about.