For much of the game we were in control and we were twice in the lead. We had scored three against the team from across the river and watched anxiously as the final minute of added time brought the prospect of a fourth consecutive win seconds away.
A handball, a red card for our captain and the loss of a goal from the penalty spot turned three points into one and it felt like a loss. As we left the stadium the 546 in the South Stand were still on their feet celebrating as though they had won a trophy.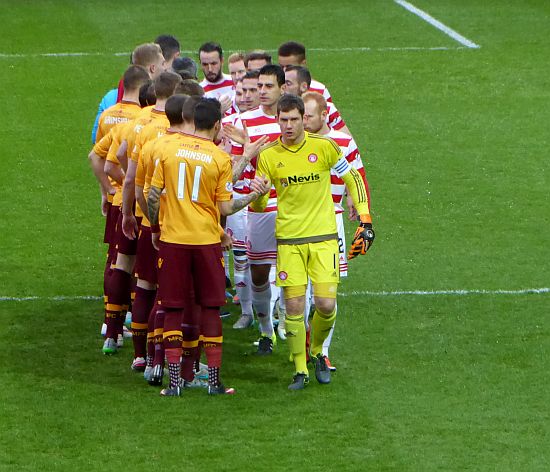 On calmer reflection we have to acknowledge that the point earned widened the gap over Dundee United and maintained our narrow advantage over Kilmarnock and Hamilton. Relative to our situation in November we are much improved.
It is also pleasing to note that in the last five games we have scored, 2,3,2,2 and 3 goals. An fine contrast to the earlier part of the season.
Next up is the Scottish Cup. We need no reminders of recent failures in knock-out competitions and the consequent cost to club finances. A home tie against Cove Rangers, regardless to their current form, has got to be the best draw that we could have wished. Does anyone know when the draw for the fifth round is scheduled?