A much changed Motherwell team delivered a morale boosting derby win to lift the spirits ahead of the Scottish Cup final. New faces and older hands combined well to present Stephen Robinson with a decision or two about next week's selection.
The reference to older players is a little misleading. The senior players on show Aldred (27), Frear (27) and Ciftci (26) are hardly and aged bunch but the domination they and their younger team-mates had of the game was impressive.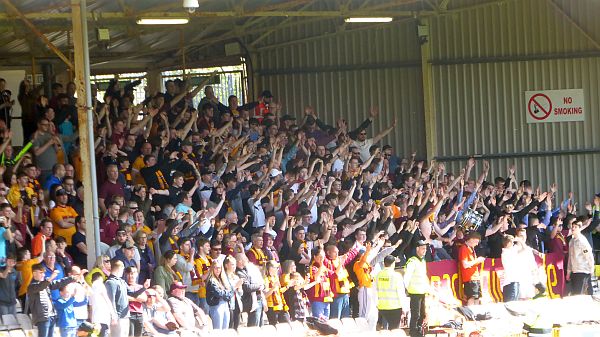 We secured seventh place with a total of 48 points. Over the season we have recorded 20 clean sheets, how good would it be to make it 21 next week?
It was pleasing to see Ciftci finish his loan spell with a couple of goals and he was inches away from a hat-trick. With the good form of Main and Bowman and time out because of injury, his opportunities have been limited. Robinson spoke highly of him in his post-match comments but suggested that it would be unlikely that we could afford him next season.
Maguire and Turnbull staked their claim for regular first team places with fine performances over 90 minutes. Their promotion is another compliment to the work done in the U20s.
The majority of the eleven that will start at Hampden were rested and we can now give full attention to the showpiece end of the season meeting with Celtic.
The close season will see some major changes to the old stadium. A new scoreboard will replace the display that has clung to the South Stand for twenty four years. The retaining wall in front for the Phill O'Donnell stand will be removed and the whole area will be covered in astroturf.
The pitch will be scraped and reseeded and the irrigation system will be upgraded. The training pitch behind the John Hunter stand will shortly be enhanced with the arrival of changing facilities.
All in all it's been a great season, one more win would make it historic.