It has been a good week to be a Motherwell fan. We put Hamilton to the sword with a fine display of attacking football and drew comfort from the news that the Well Society has now raised more than a million pounds to support the club we own.
The scintillating performance that had the game won by half-time ensured that our interest in the chase for a top six place remains. The bonus was that we played attractive passing football that made the best of the young talents in claret and amber.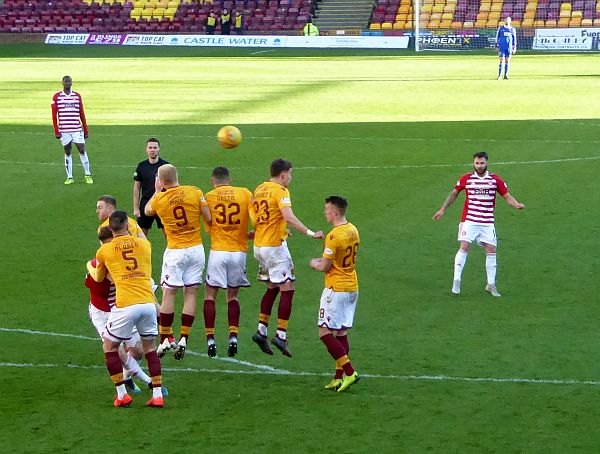 To cap it all the goals were scored by a couple of our Academy graduates. These boys grew up in Lanarkshire and will inspire those coming behind that at Fir Park opportunities will be given to local youngsters. It is far better to play for the first team than to spent years on the fringe.
The news that the Society's fundraising has generated more than £1m is significant. Even though it has taken a few years to reach that total it signifies that a fairly modest provincial club with a regular home fan base of around 4,500 can be self sustaining. The amount may be relatively small beer to our rivals in Glasgow and Edinburgh but it is a step on the way to building a reserve that will keep us above water if the need arises.
The volunteers who give freely of their time and energy to drive the Society forward deserve our thanks and support. They will be the first to encourage others to step forward and continue the building of a strong community based club.
The next target is to build Society membership to the 3,000 mark but before that let's get to Easter Road next week and support the team.