Saturday's 3-1 victory at Hamilton settled nerves in more ways than one. The result was obviously crucial but being so visibly, comprehensively, better than the opposition is a major boost.
"Crisis, what crisis?" Will not yet be asked by manager Stephen Robinson but it is fair to say everyone at Fir Park will be in better mood this week.
"We weren't the worst team in the world after being beaten by Hearts last week and we're by no means the best team in the world after beating Accies," said Robinson in his post-match radio interview..
Well, quite. But the surrender to Hearts, in a cup, was so utterly pathetic it was not unreasonable to question what that attitude would mean for the season.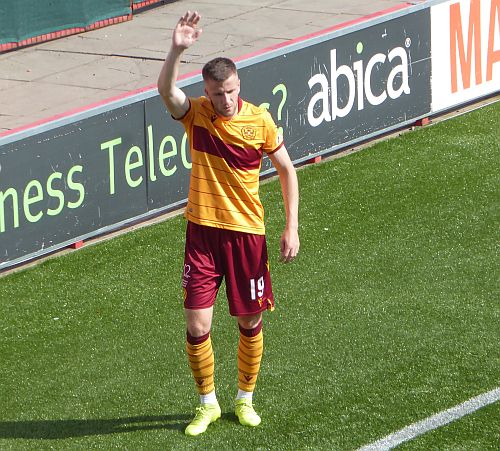 Liam Polworth delivers a fine corner kick
Robinson himself was critical of his players but they responded in the best possible way. Charles Dunne, Christopher Long, James Scott and Sherwin Seedorf all improved notably.
We now have a difficult decision to make for next week with Richard Tait and Jake Carroll presumably fit again. Never change a winning team is an old adage but at least Tait would be a certain upgrade on Liam Grimshaw.
Hibs will arrive at Fir Park much like Hearts a week ago, under pressure from their fans and with a manager under fire. We cannot give out gifts again if we want to succeed.
It is the last match before the first international break - seven points from four would be very satisfactory, especially if we manage to recruit another body or two this week as the transfer deadline approaches.