The spectacle at Tynecastle was not a good advert for football. What we saw was two teams struggling to get their act together and failing. Plenty of huff and puff and no silky smooth.
We have a major problem. Without Moult and Hartley the team had no direction. Even before the loss of Cadden we looked nothing like the well oiled unit that has delivered so many good results in the first half of the season. The loss of Fisher due to a concussion following a clash with the opposition 'keeper only adds to Robinson's woes.
Santa's elves will have to work hard to offer festive cheer to 'Well fans in the busy run till the winter break. Some early magic dust to Hartley's troubled foot would at least give us the chance to return to a stable defensive line. An improvement to Carson's injured shoulder could give us the comfort of a substitute goalkeeper.
What disturbed most at Tynecastle was our total lack of penetration in forward areas. In the first half it was obvious that Bowman and Fisher have yet to develop a productive partnership understanding. In the second half we had a spell when shear urgency and necessity forced the Hearts into defence. A series of crossed balls produced nothing to cheer the 700 travelling fans in the Roseburn Stand.
Possibly our best chance fell to Kipré. He had possession in enemy territory and make progress. Defenders stood off him and eventually he was at the edge of the penalty area. There were options to his right but he choose to unleash a thunderbolt that flew high. It might have caused damage to the woodwork had contact been made.
Our manager has received much praise in recent months for his ability to maximise the potential of his squad. His tactical awareness and willingness to alter the shape of the team has been rewarded with our top half position and out cup final experience. He will now be tested with a reduced squad.
After the match Robinson expressed his frustration at the slips that cost us the goal and at the ineffectiveness of the attacking players in the second half. He pointed out that the gaps caused by missing injured players gives opportunities for others to step in but some had not taken their chance. They will be called upon again on Wednesday. He resisted the option of explaining the lack of progress in the final third to the lack of Louis Moult (though most observers believe that it was a significant factor) and bemoaned the lack of quality when we were on the ball.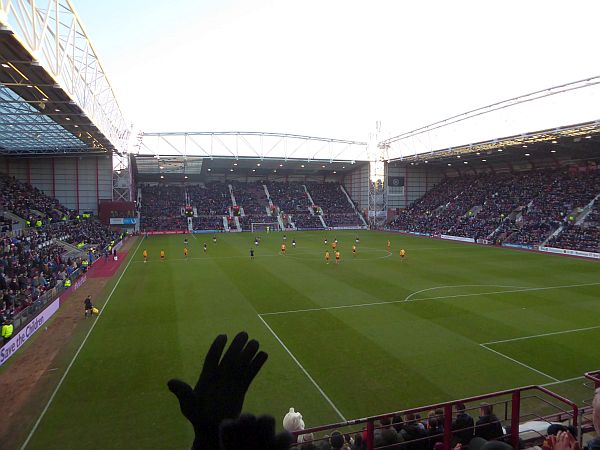 A few weeks ago we would have looked on visits to Firhill and Rugby Park with the expectation of a decent return. With the loss of several first team regulars the next couple of games will offer a severe test.