There are few better ways for a Motherwell fan to spend a Saturday afternoon than by watching the team beat Hearts at Tynecastle. These days don't come often, enjoy.
All the signs pointed to an away win. Motherwell travelled with the confidence that comes from two wins and half a dozen goals in the last couple of outings. Hearts were in a winless slump and in desperate need of a win. The worry was that our sometime custom of granting struggling opponents a lifeline could end our run.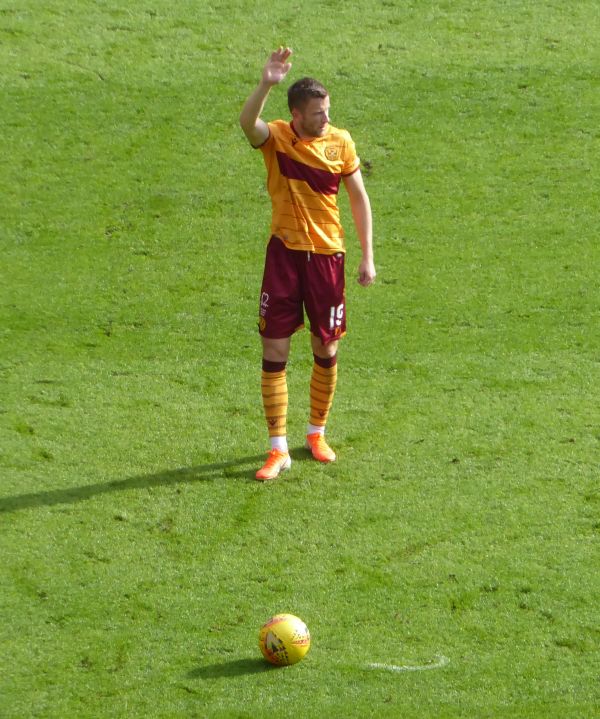 There was little entertainment in the first quarter. Neither team found early rhythm and it was not until Declan Gallagher, surely our best summer signing, moved forward that the spark arrived. He earned a corner then converted it with a powerful header and we never looked back.
The goal seemed to settle Stephen Robinson's team. James Scott on the right and Sherwin Seedorf on the left dominated their defensive opponents and chances started to come. The one goal lead at the break hardly reflected the balance of play.
The second half was a cracker. Four goals and plenty of opportunities delivered lots of entertainment. Seedorf lit up the Roseburn stand with his thunderbolt. Anticipation grew as he charged half the length of the pitch but how could he evade the three defenders? The answer was by unleashing a powerful shot off the underside of the bar. How he enjoyed the celebration!
Jermaine Hylton did much to calm our nerves after the home side scored. Within a minute of him coming off the bench he robbed his man and steadied himself. The goal was gaping, could he swerve around the defenders? Nae bother.
The win puts us in third place after five games. I imagine every 'Well fan will be happy with that.