Motherwell ended a great run with a disappointing loss to Hibs on Saturday. Had an offer of a win at Hampden and three points from six in as many days been made it would have been grabbed with delight.
It was obvious ten minutes into the game that the team was struggling to assert itself against Hibs. We were unable to find the extra yard that had been a feature of recent games. We rarely gained possession of the second ball and when we did it was soon lost. Defenders were too quick to target our front men and most of the play missed out or midfield.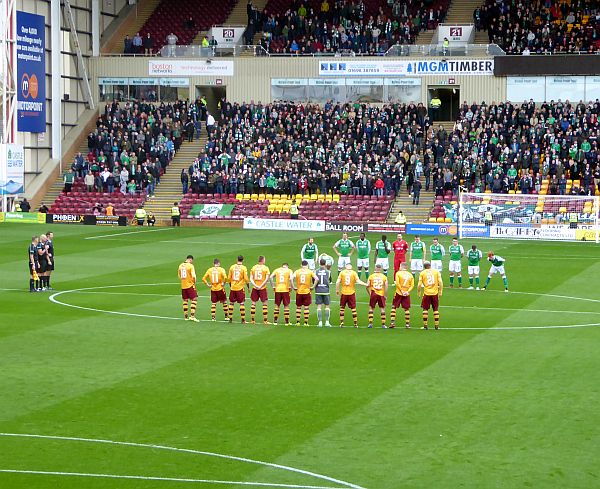 John Swinburne remembered
Our opponents adopted a different tactic. They were content to keep the ball down and pass their way forward. But they were able to match any physical challenge when required. Put simply, they played a better game.
Stephen Robinson was quick to admit that "we got what we deserved". Both teams played at Hampden last weekend and had midweek league matches. Did Hibs have a slight advantage as their games resulted in a 24 hour advantage?
Robinson, and every Motherwell fan in the stands, recognised the need to make a change at the break. The double substitution, followed quickly by a third, delivered a better showing in the second half but we still lacked the spark that could produce chances.
We might have sneaked a point had Petravicius converted our best opportunity late on or if Moult had managed a touch on Tanner's tempting free kick.
With a full week to recharge the batteries before the trip to Dingwall the players should be better placed to deliver a better challenge for three points.