If ever a win was needed, this was it. Fir Park had suffered a barren spell of five long months and with games starting to run out the need for survival points was crucial. Motherwell can enter the league split on a high note.
There is a fortnight to wait until the next game (Dundee H) and Saturday's win will give the team a boost before preparations get underway.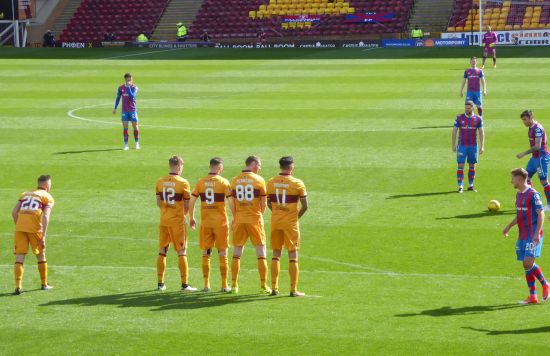 There can be little doubt that Motherwell deserved the points. We dominated the opening section and could easily have been three up inside 20 minutes but had to be content with a two goal lead.
Inverness got back into the game with the help of a deflection and then produced their best spell. We can have no complaint about their equaliser; it was another of the costly errors that have plagued us all season.
The last half hour was Motherwell's. Ainsworth's appearance seemed to help us lift the tempo and we pushed forward with an urgency that forced the third goal. Foran was "devastated" at the officials' decision to award McDonald's goal and, in his position Robinson would have expressed the same view.
Motherwell have had two legitimate goal claims denied already this season. The first was at Dens Park in November and the second against Hamilton earlier this month. On both occasions the ball had crossed the line but the officials erred. This time we got a break.
It was fitting that Campbell's contribution was recognised with the awards as the match ended. He had battled hard in the centre of midfield and capped it off with the fourth goal. He has been a mainstay of the U20s for a few seasons and with careful grooming he'll be a regular in the first team.