The manager was quick to praise his team after the game despite the disappointing outcome. Nevertheless the stark reality is that Motherwell have taken only one point from the last five fixtures and now drop to seventh in the league table.
Although Robinson's suggestion that we had seen "the best away performance" of the season was a bit over the top, his frustration that we took nothing from the game was justified. We came up against an opposition 'keeper on a good day while our guardian's flapped corner cost the game.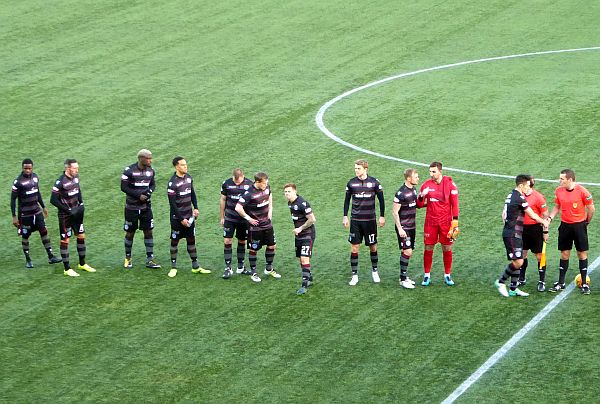 It was game that we could have won. Kilmarnock worked hard but they rarely looked like scoring. Griffiths made a couple of decent saves in the last quarter of the match when we were throwing players forward but before that we were comfortable in defence – with one obvious exception.
At the post-match conference Robinson said, "Some of our football was excellent at times...I've said to the boys if you produce those performances again you'll win more than you'll lose".
When asked about the goal scoring problem he turned to the return of George Newell. "He's a real hope for me for the future. He reminds me of Louis. He's only trained for three days in eleven weeks and when we threw him on and he nearly scored. But if we keep producing performances like that we will turn the corner again."
The next chance to turn that corner arrives on Saturday when we make a welcome return to Fir Park. It will be the second game on our own patch in nine outings. When the fixture list was released it was obvious that a tough spell was in prospect in the approach to the winter break. We did not know of the extra burden the squad would carry as a result of our league Cup run.
It's time to make the best of home advantage.