The players deserve lots of credit for Saturday's effort. It was a game with nothing at stake yet they kept their standards high and delivered a spectacle that should tempt many of the young first timers to return to Fir Park next season.
With five goals, three penalties, debuts for a couple of teenagers and a chance to say thanks and farewell to a few well-regarded regulars, this was a fine end to the season.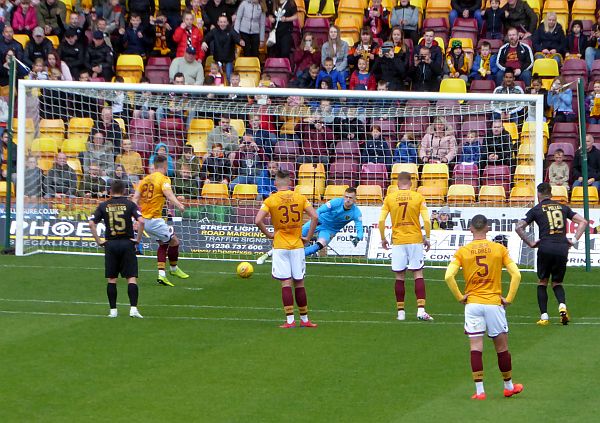 David Turnbull scores this one
The manager was pleased with his charges. Particular praise was reserved for 18 year old Dean Cornelius and 17 year old David Devine as they made their first appearances in the Premiership. The taste of action should be an excellent incentive for the pair and we hope to see more of them in the next campaign.
It was good to see Trevor Carson take part in the pre-match warm up. He looked to be in good shape and ready to challenge for the starting place. Had we not conceded twice in the second half there may have been a sentimental late substitution.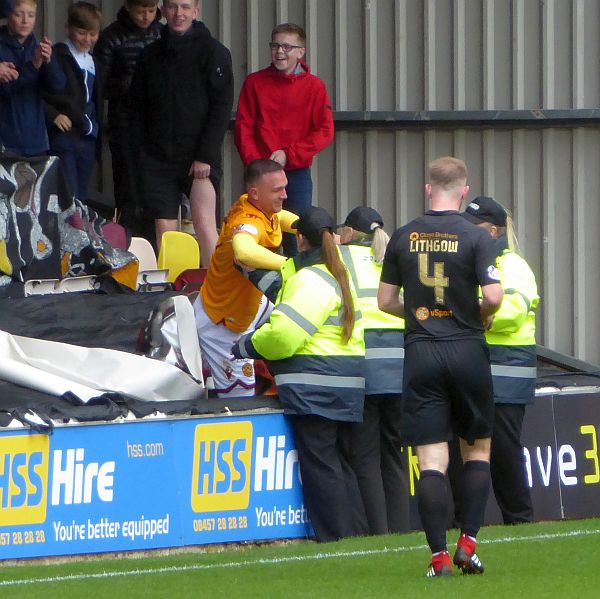 Tom Aldred emerges from the Bois
The close season is now upon us. The pitch is already having its top layer removed as preparations for re-seeding progress. Players will head for the sun before the recall in mid-June. But Stephen Robinson and Martin Foyle will be busy filling the gaps in the squad.
Season tickets are on sale at earlybird prices until 31 May.