Motherwell's win over Livingston offered the perfect start to the second cycle of the league campaign. Excellent goalkeeping and stout defending were crucial but our goals came from the football playbook.
The visitors will rue their missed opportunities. They had golden chances in each half to score from open play but they were foiled. Had it not been for a thoughtless lunge from Devante Cole to concede a penalty they would not have beaten Mark Gillespie. But they paid the price for slack finishing.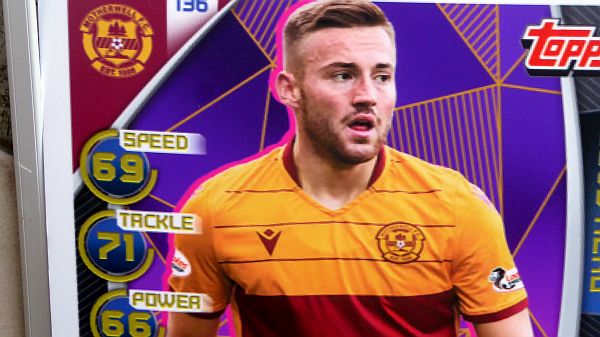 Posters of the goal scorer adorn Fir Park
Our opening goal had more than a pinch of good fortune as the 'keeper allowed Chris Long's shot to cross the line but the move that preceded it was excellent. Three passes and half a dozen touches had the ball swept from deep in our half into the Cooper end goal.
Peter Hartley found Jake Carroll on the left. A touch and pass across the halfway line gave Liam Polworth time to spot Long ready to make a run on the right. The delivery was perfect and the striker collected outside the angle of the box. The power in his shot aided by a weak save got the reward.
The winner followed fine wing play from Sherwin Seedorf. The move started on the opposite wing with Polworth. Via Hartley in the centre the ball was delivered to the wide man on the left. Seedorf sneaked between two defenders, got passed another inside the box before passing back to Liam Donnelly. By this time Polworth was in position to take the pass and shoot from outside the area. The deflection fell nicely for Allan Campbell to drill home from eight yards.
It had been evident from early in the game that we would get little return from high crosses into the heart of the big opposition defence. The passing game offered our best chance and a couple of well executed moves delivered the points.
The team can enjoy a day or two to savour their good work before setting sights on Parkhead.