Motherwell have revealed that this season's strips will be (un)sponsored by Paddy Power. The effect of the lucrative deal is that there will be no advertising on the front of the jerseys. The pure, unblemished, claret and amber home top is already on sale in the club shop.
Suzanne Reid the club's Commercial and Marketing manager has landed the largest deal in the history of Motherwell FC according to the launch article on the club's website. In it Jim McMahon, club chairman, said, "We're delighted to be associated with Paddy Power's Save Our Shirt campaign.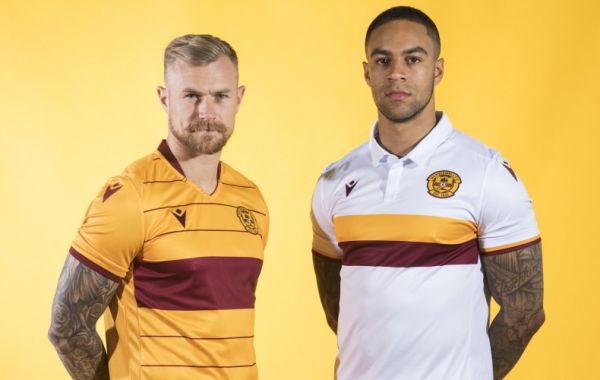 Photo courtesy of MFC
"This partnership represents our biggest shirt sponsorship in history, and the chance to team up with a renowned brand. It's a fantastic achievement by our commercial team to get them on board.
"Paddy Power are forward thinking and innovative, and it is a mark of how our fan-owned club is perceived in the world that we were able to attract such a high-calibre partner.
"We thank them for their support and look forward to working with them over the course of the season."
The reaction on Twitter was overwhelmingly positive though some fans expressed concern about our involvement with a betting company.
The betting firm, known for its often off the wall advertising style, launched the Save Our Shirts campaign last week in collaboration with Huddersfield. Motherwell is the second club to be associated with the campaign and the first in Scotland.
The club shop has the home strip already available with the away top soon to follow. They will be happy to serve over the counter or online at Motherwell Direct.