The Well Society has announced a sale of shares in the club in order to boost funds. The Society will remain as majority shareholder.
The sale is open to both members and non-members of the Society although members will have priority until 14 November. The sale will end on 22 December. The timing, just before Christmas, will enable the cash injection to be included in the Double your Money scheme that ends at the end of the year.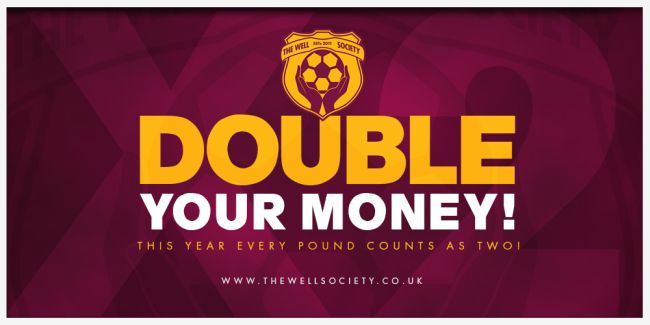 As explained on the Society website, many fans and well wishers will wish to own a part of the club for sentimental reasons. This will be in addition to any collective ownership that they may already have through the Society.
Shares are on sale at £10 with a minimum of 5 and a maximum of 2,500. Discounts (ranging from 5% to 15%) are available to Society members depending on the level of contributions made already.
The method of involvement with the club has no bearing on the existing relationship with the Society and is quite separate from the monthly pledging scheme that provides a steady and necessary income.
For more detail and an application form visit the Well Society Share Sale pages.