David Turnbull has left Motherwell. His long expected move to Celtic for a fee said to be around £3M has been confirmed.
This has to be one of the most drawn out football transfers in Scottish football history. Following weeks of toing and froing early last summer it was agreed that our young midfielder would join Celtic. But the discovery of a potential problem in his knee forced the deal to be dropped.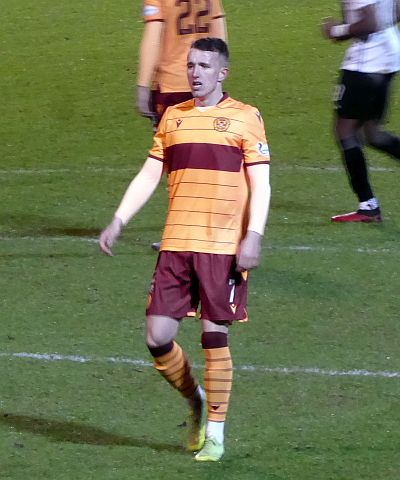 An operation and months of rehabilitation followed as Turnbull lost a season. He repaid the club for the years of investment in his future by accepting an extension to his contract ensuring that a transfer fee would be needed to secure his services.
The fruits of his commitment to the recovery regime have been on show as he demonstrated his return to form and fitness in the early games of this season. In a struggling team Turnbull has shone.
If reports of the fee are accurate it will provide a welcome boost to the coffers of the fan owned club. It should provide a huge financial safety net in these uncertain times. All of the staff involved in the development of the 21 year old should be proud of their pupil's progress after more than a decade at Fir Park.
Motherwell fans will wish him well and follow his career with interest.