Congratulations Louis. To score 50 goals for Motherwell in under two and a half seasons is a terrific achievement. Let's hope for plenty more.
Since King Louis joined our happy band in the summer of 2015 his star has been on the rise. We have to thank Ian Baraclough for spotting the talent and the guidance of Stephen Robinson for releasing the potential into one of the most prolific goal scorers in recent years.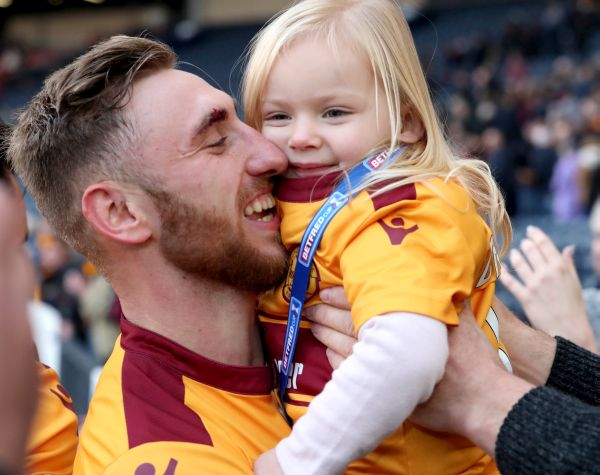 Louis and Isla celebrate
He has found the net against all Premiership clubs and a few lower league outfits. He seems to favour playing our local rivals with Hamilton topping his hit list with seven strikes.
His contract at Fir Park expires at the end of this season. A move seems to be sadly inevitable but he'll take the best wishes of every Motherwell fan with him - though we would prefer not to meet him in an opposition shirt!
Here is Moult's hit list...so far.
| | | |
| --- | --- | --- |
| August 2015 | St Johnsone | 1 |
| | East Fife | 1 |
| | Kilmarnock | 1 |
| September 2015 | Ross County | 1 |
| | Morton | 1 |
| October 2015 | Kilmarnock | 1 |
| November 2015 | Inverness | 1 |
| | Hearts | 1 |
| December 2015 | Dundee | 1 |
| | Celtic | 2 |
| January 2016 | Hamilton | 1 |
| | Cove Rangers | 1 |
| February 2016 | St Johnstone | 1 |
| | Partick Thistle | 2 |
| March 2016 | Dundee United | 1 |
| | Aberdeen | 1 |
| Season 15/16 | 18 | |
| July 2016 | Annan | 2 |
| September 2016 | Ross County | 1 |
| | Hamilton | 4 |
| November 2016 | Partick Thistle | 1 |
| December 2016 | Celtic | 2 |
| | Hamilton | 1 |
| January 2017 | Rangers | 1 |
| | Ross County | 1 |
| February 2017 | Dundee | 1 |
| April 2017 | Rangers | 1 |
| | Inverness | 1 |
| | Dundee | 1 |
| May 2017 | Hamilton | 1 |
| Season 16/17 | 18 | |
| July 2017 | Queen's Park | 1 |
| | Morton | 1 |
| August 2017 | Ross County | 1 |
| | Hearts | 1 |
| September 2017 | Kilmarnock | 1 |
| | Hibs | 2 |
| | Aberdeen | 2 |
| October 2017 | Rangers | 2 |
| November 2017 | Ross County | 1 |
| | Aberdeen | 2 |
| Season 17/18 | 14 | |
| Running total | FIFTY | |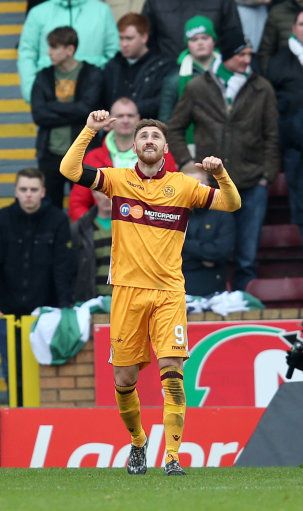 Thanks Louis