Motherwell meet Celtic for the fourth time this season at Parkhead on Saturday. The teams are close geographically but miles apart in the league table. Don't expect a shock!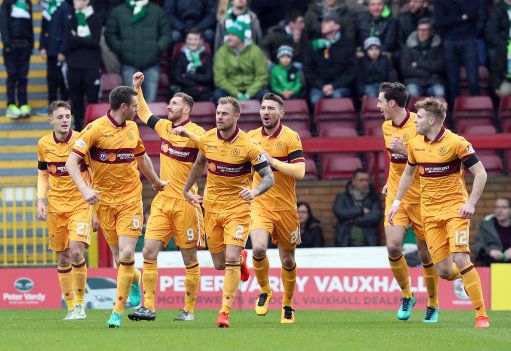 We can score against Celtic!
There is one certainty; if there are as many defensive blunders on Saturday as were evident on Wednesday then we will suffer another huge loss. It would be a psychological triumph if Motherwell can shake off the shock of the massive midweek loss in Aberdeen before they emerge from the tunnel at Celtic Park but that, in part, is what the management team have to accomplish.
The three previous games have provided 14 goals (11-3 in favour of Celtic) and the most recent was the close 3-4 match at Fir Park in December when Motherwell had a 2-0 lead at half-time. Might that offer some hope to the underdogs? Celtic remain undefeated in the league with only one draw breaking the run of 23 wins. But all good runs come to an end eventually.
McDonald will make a welcome return. His controversial red card against Rangers probably cost us that game then led to a two match ban. His ability to bridge between our midfield and striker Moult has been a huge loss and we have no suitable replacement. We'll need to have him wrapped in cotton wool for the rest of the season.
Celtic have a couple of injury worries but their huge squad will still offer plenty of options for Rodgers. He has an enviable wealth of talent on hand and we will have to be at our best to restrict their chances.
Hard work will not be enough to keep Celtic at bay and few will risk taking the 33/1 on offer for a Motherwell win at the bookies. A safe return will come for a home win – 3-0, if we're lucky.