Motherwell travel to Pittodrie on Saturday as league business resumes after the international break. It has not been a happy hunting ground recently but the famous cup win against Aberdeen in September will offer hope of a fruitful visit.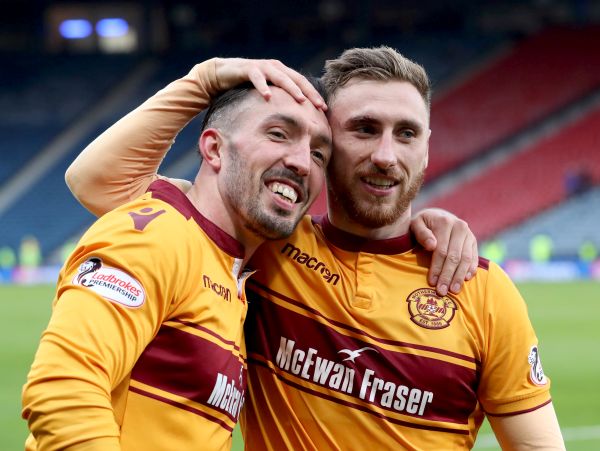 A fine pair of strikers
After a break from the usual routine and with time for bumps and bruises to recover, both sides should be close to full strength.
Aberdeen had a handful of players involved in the internationals and that will help keep their confidence high. Shinne will miss the game as he serves a one match suspension but McInness will still be able to field a strong eleven. With May, Stewart and Rooney available our defence will have to be in good form.
Despite the much trumpeted strength of the Dons they have won only one of their last three outings. A 2-2 draw with lowly Accies just before the break will give Robinson's boys encouragement.
It can be no surprise that much of the recent chat about Motherwell revolves around next week's Betfred final but there will be no talk of that in the visitors' dressing room. Suggestions that players will either be playing for a starting spot or holding back to avoid injury, are floated but matter little.
No doubt the pre-match build up will be slanted to suggest that we will take a physical approach to the game but that will undervalue the work that Bowman and Moult are capable of producing with the ball at their feet. The manager has recently referred to the number of crosses that we are able to deliver, and that is a tribute to Frear, Tait and Cadden.
This Motherwell team has shown that they don't shrink from a challenge and that quality might get a reward with a point at Pittodrie after a 1-1 draw.
Any thoughts? Messageboard.