Motherwell have two warm-up games before they start Betfred Cup duties at Hampden next Saturday. Gateshead and Barrow are the venues for travelling fans
An early start will be needed by those making the journey south tomorrow. It's a noon kick off in Gateshead against the National league side. Admission prices are £10 for adults, £5 for concessions and £2 for juveniles.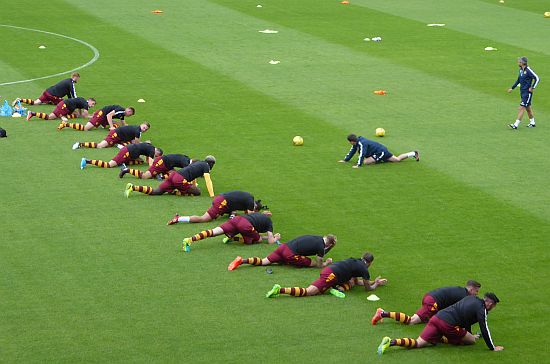 Stretch!
On Tuesday 11 July there is a 6.30pm kick-off against Barrow AFC. A variety of gate prices are available ranging from £10 for adults to £0 (free) for under 11s.
Stephen Robinson has used the first two friendlies to give most of his squad at least 45 minutes action. Of the eight new signings only Trevor Carson has yet to cross the line and it is expected that he will be given game time in Gateshead.
The manager has said he hopes to bring in another defender and a striker but that will depend on one or two departures from the squad. No doubt he has Bira Dembélé and Shaun Tuton in mind.
Motherwell could field almost a whole team of close season imports. There are 4 Englishmen and one each from Northern Ireland, Australia, France and Burundi. Neither of the two current trialists is from Scotland.
For many fans the opening games of the season will pose a series of recognition checks. Who's that in midfield? What's the name of the number 27? And the same questions will apply to our opponents. Gone are the days of familiar team sheets.