The shocking news of Phil O'Donnell's death has lead to masses of tributes flooding in from the football community.
Within hours of the sad announcement Fir Park became the focus for local fans while fans' websites carried thousands of sympathetic messages.
Tearful supporters began to leave scarves, flowers, flags and Motherwell strips at the ground as they stood in silent tribute.There will be more when day breaks.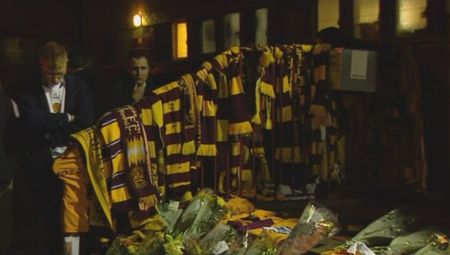 Fir Park on Saturday evening
On the internet the messageboards were deluged with messages of support from fans from all over the UK.The soccer family from clubs big and small came together to show solidarity with Phil's family.Comments from those at the game, fans of both Motherwell and Dundee United, were quick to dismiss the result of the game as meaningless in the circumstances.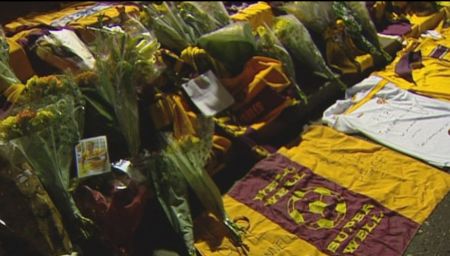 Fir Park on Saturday evening
The news bulletins carried the thoughts of fellow players, managers and pundits.All were united in sadness and shock.There is agreement that the SPL were correct to scrap the match against Hibs scheduled for Wednesday and Bill Dickie suggested that discussions about Sunday's game against Celtic would follow. The Supporter's Trust site has been receiving messages from Holland, Spain and Sweden among others.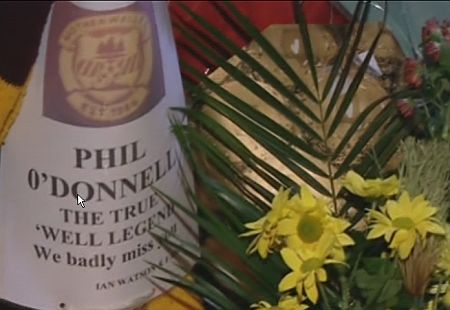 Fir Park on Saturday evening


It is too soon yet to have any details of forthcoming arrangements but one fact is certain - Motherwell will be a sad place this Ne'erday.