What a disappointing start to the year. We failed to compete and paid the price. With only a few days until the next game Stephen Robinson is under intense pressure. Can he find a solution that will allow us to compete with Hibs on Wednesday?
Motherwell looked like a team without a plan. There were few attempts to pass the ball forward. We relied on long balls to strikers who were snuffed out of play by the competent visiting defence. Ross McCormack is clearly short of match fitness yet he was given a starting place. No doubt he will benefit from the run out but the team paid a heavy price for his exercise.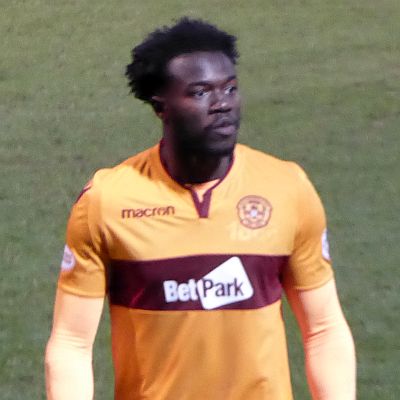 Gboly Ariyibi
Gboly Ariyibi showed us a few glimpses of what attracted the manager to him but he seemed to be knocked off the ball is almost every challenge. There's no doubt that he should have won a free kick as he was bundled to the ground in the run up to County's second goal but it remains to be seen whether we can afford to play him and Frear at the same time.
It was generally accepted that the winter break arrived at the right time for Motherwell. Injuries and poor form had us struggling as the year ended so the thought of a few weeks rest and recuperation seemed ideal. Players and management all talked of the benefits of the training camp in Tenerife. But our opponents did not have that luxury. Ross County played on. They lost to Morton and Queen of the South but retained match sharpness.
It was apparent early on in the game that our opponents were a more cohesive unit moving forward while we relied more on the hit and hope approach.
The after match interviews made for tough viewing. Gloom, doom and despair flowed from manager and players. No doubt the club treasurer shared the despondency. Our exit from both cup competitions early in the knockout stages will do our finances no good.
All that remains for the rest of the season is to ensure that we gather enough points to guarantee our survival in the Premiership. To that end we must find a way to look more like a football team. That job begins on Wednesday.