As the domestic season pauses for another international break Stephen Robinson is presented with a few challenges as he looks to lift his team from its stuttering start to the season. Can hard work alone improve Motherwell's lot?
The summer shuffle of players provided new faces throughout the team but although the squad now has more depth the opinion of most Motherwell fans is that there has been little overall improvement in quality.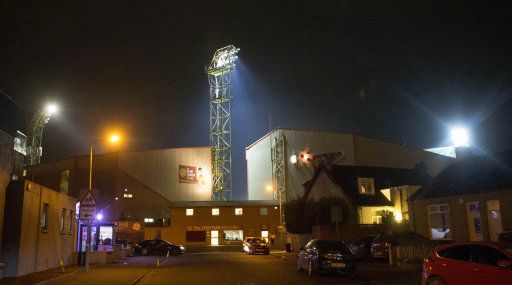 A long dark winter ahead?
Injuries and suspensions have already played their part and 21 players have made appearances in the 14 competitive games to date. This inability to field a settled eleven has been disruptive and must be a contributing factor to our poor form.
The League Cup run ended with the first knockout round. (Correction: we met Livingston in the first knockout round and thanks to a Johnson goal reached the next stage) The draw was unkind and we were always second favourites to make progress from a visit to Tynecastle. Nevertheless we scored twice and there could be no criticism of the commitment and determination of the players.
Our ventures in the league, with more than a fifth of the campaign completed, must give us all cause for concern. Following losses to Hibs and Hamilton we saw signs of last season's spirit in game three when we matched Rangers at Fir Park but we have been unable to sustain that level. One win and a couple of draws from eight fixtures puts us in the relegation fight. In fairness we should hold our thoughts until the first cycle is complete.
The first meeting with Celtic has been pushed back to a crazy December (8 fixtures!!) but we need a significant haul from the upcoming trio - St Johnstone (h), St Mirren (a) and Dundee (h) - to relieve the building pressure.
We have yet to record a clean sheet and give our home support the joy of a win at Fir Park. We have developed a worrying habit of scoring first only to give the initiative to the opposition.
The manager now relies on a well worn series of post-match comments. He recognises hard work, bemoans individual errors and unwelcome decisions by the officials and promises that hard work will follow. Tough times.
By early November we will have a better idea of our prospects.