Motherwell fans could be frustrated at the timing of the next international break but Saturday's 2-0 win over St Mirren means we have a long time to enjoy looking at the table.
It was another deserved victory, overall, although we must acknowledge there were again periods in the second half when our control was less than absolute.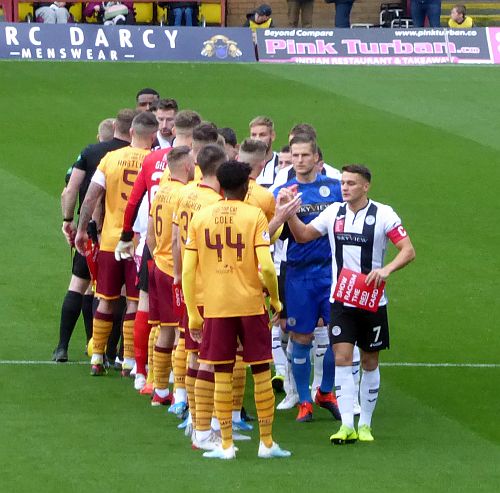 But given our expectations in summer - and even more so after the League Cup debacle - everyone at Fir Park can be thrilled with how things have gone.
Other caveats include playing both Edinburgh teams at a low ebb but that will be one of the many things which give those in charge pause for thought.
Aberdeen have not impressed but are still only four points behind us and, over the season, will still feel confident of hauling us in.
The gap to the Edinburgh duo is 10 though and even if they improve that is a substantial advantage.
Even allowing for things tailing off a bit, we will likely be safe by January. Do we save money for next season? Or do we look at the weakened opposition and decide to risk a bit thinking this might be our year for...something?
It's complicated and it depends. Will David Turnbull recover to his best, will we feel confident of a big fee for him which would act as an insurance policy?
A positive cup draw could help focus the mind but relying on knock-out success in Scotland is a fool's game, even for those with more to spend than us.
There will be a lot of discussions coming up in the Fir Park board room. But for now, we can enjoy having the right kind of problems.