The Well Society continues to grow and lend support to Motherwell FC members were told at the 2019 AGM in Fir Park on Thursday. More than a million pounds has now been committed to the club.
Around 40 of the 2,800 members attended the meeting to receive financial statements and reports on the activities of the Society in the past year. Alan Burrows was on hand to pass on information on current issues.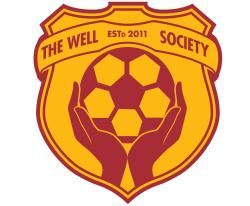 Society income was in excess of £200k in the year ended June 2018 and the Double your Money scheme that ended in May will result in Les Hutchison's debt reducing by almost £500k. The club's next balance sheet will show debts vastly reduced.
There was a lively discussion about the destination of the Society income. Currently £120k goes to the club annually – should it be held in the Society to build a buffer fund?
Tom Feely thanks the board members, volunteers and staff for the time and effort they give to keep the Society running. Activities such as the Business Club with its regular Business Breakfast meetings and the Exiles Club with the recent interest from China were fine examples.
Relationships with the Community Trust and the Academy continue to grow and are seen as a vital component of planting the club in the community.
The place the club played in the years following the closure of Ravenscraig was highlighted in a documentary shown on BBC Alba and BBC World commissioned a film about fan ownership that focussed on Motherwell. (Motherwell FC: We Own the future)
Alan Burrows gave an update on the playing squad and confirmed much of the media reporting relating to David Turnbull's non-transfer. Craig Tanner is close to resuming full training and his position will be assessed at the end of August. The club's philosophy of ensuring that players are fit when they leave was endorsed.