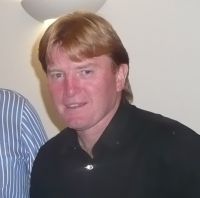 Our leader featured heavily in the Wednesday edition of Sportsound on Radio Scotland. McCall said that Anier was desperate to stay and that he would accept a large reduction in his wages in order to sign on at Fir Park. The loan deal would not be extended but he would be released from his current contract. The manager made it clear that the club would have to allow a couple to go on loan both to help with our finances and to give those players opportunities for more game time.
The capture of Anier, currently on loan with us till mid-January, would be a major boost to our ambition to finish best of the rest in consecutive seasons. The Estonian has scored seven goals this season and has formed a good partnership with fellow striker John Sutton.
McCall confirmed that we may make a move for Dan Twardzik depending of the outlook for Hollis. There is some uncertainty about the progress of Lee's ankle injury and the need for another goalkeeper may become urgent. The room for manoeuvre with the playing staff is severely limited given the disappointing early cup exits. The closure of those extra revenue streams means that the club depends even more heavily in gate income.
A question was posed about the future of Hutchinson. The answer was "I doubt we'll keep him". He'll probably stay till the end of the season but he'll then be out of contract and will likely have offers from elsewhere. McCall added a note of caution by pointing out that Tom Hateley is now on trial with a Polish club having been released by Tranmere – the grass is not always greener....
Have your say on the messageboard.