A horrible first half defensive display led to a 5-1 drubbing as Dundee's attackers queued up to take their chances. The gap to the bottom has shrunk.
Calls for the manager's head started at half-time and continued outside the main entrance after the game. McGhee in his post match comments said their protests were "hugely understandable" but pointed to the enforced changes he had to make to the back four. Hammell, McManus and Tait were unavailable and the quartet of Chalmers, Jules, Heneghan and McMillan were the only players who could fill those positions.
We eased the visitors into the game with the softest of own goals. A cleared corner was returned with a high harmless lob and the hapless Jules delivered a looping header over the helpless Samson.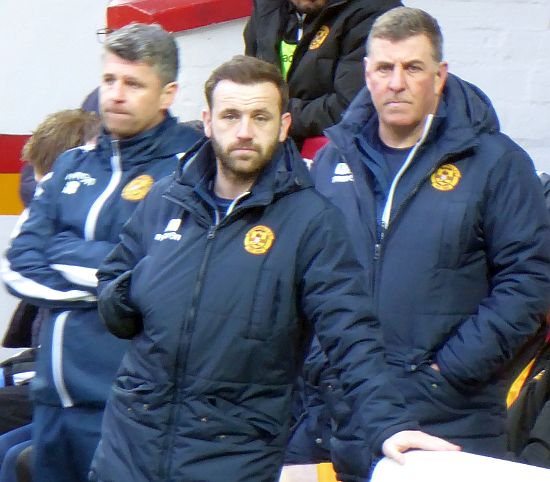 What to do?
Moult put us back on track with an equaliser after 21 minutes but that did little to deliver any confidence to the shaky Motherwell eleven. Every probe by Dundee into our half revealed problems in our defence.
What followed was a chaotic twenty minute spell when we managed to concede a further four times before the break. Haber, O'Hara, Wighton and Haber (again) took turns at accepting the opportunities presented by shoddy defending. It could have been even worse.
McHugh dropped back to give some stability in the second half and we escaped without further loss. Clay might have scored when clean through but Bain stood tall for a black. Our best chance came when Frear (the only substitute we fielded) fired in a low cross that O'Dea rattled against his own post.
The protesters made their point but unless they can produce a couple of experienced defenders we'll have to field a similar defence next week at Rugby Park. Tough times lie ahead.
Motherwell 1 Dundee 5
Attendance 4,002 (619)
Team: Samson, Heneghan, McHugh, Moult, Cadden, Chalmers (Frear 61), Clay, Jules, McMillan, McDonald, Pearson