Before kick-off there was an well observed appreciation to mark the passing of Nelson Mandela.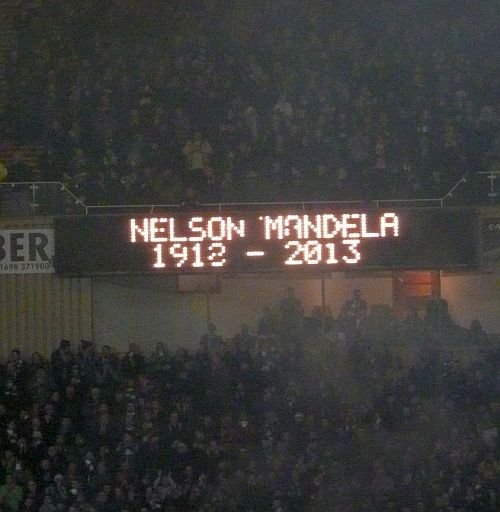 There were five changes to the team that lost the cup tie last week and we lined up with three central defenders and two wing backs in support. The idea that a match between first and third in the league should produce a close contest was brushed aside as the visitors swept towards the Motherwell goal in wave after wave of attack.
The home formation held out until a couple of minutes before half time and Celtic had few clear cut chances. But there was a repeating pattern to the game. An attack would be rebuffed, often with a long clearance, and another would build. We got a break when Brown's cross struck Hammell's arm inside the box but the referee turned away the Celtic protests.
We almost reached the safety of the dressing room without loss but Stokes' low drive from the right of Nielsen's goal was flicked in by Commons.
Our only goal attempt in the second period came from Sutton's head shortly after the restart. The incessant pressure got its rewards as our defence wilted. The pace and variety offered by Celtic produced our second half goals. Ambrose converted a Mulgrew corner in 54 minutes before we collapsed in the final 15 minutes when Commons (74) Stokes (76) and Atajac (89) converted a respectable defeat into a rout.
We have to hope that this last week is the low point in the season (can it get worse?) and that festive fixtures restore us to some level of competence. Quite how that will be accomplished is unknown.