With four games remaining until the players head for the beach it seems like an exercise in marking time. Even with the the best of intentions it must be difficult for the players to deliver a wholehearted performance - as witness the second 45 minutes on Saturday.
Motherwell fans at New Douglas Park were left pondering a variation on an all-time classic joke – if Conor Sammon was the answer, just what was the question?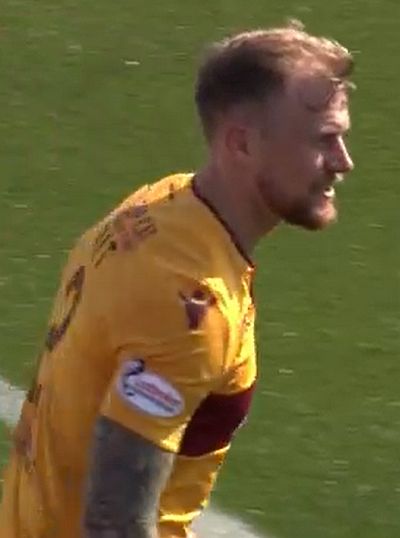 Mr Consistency
There is no disrespect intended to Sammon, who by all accounts has conducted himself with nothing but professionalism during his loan spell at Fir Park. But he clearly will not be with the club next season and the preceding months did not indicate much to suggest he would make an impact on the game either.
While Curtis Main may also leave, Danny Johnson is still under contract for next term and surely more worthy of competitive minutes to try to adapt to our new formation if we wanted to use a senior striker.
Similarly Jamie Semple must wonder just what he gained from sitting on the bench again for 90 minutes just a couple of days after manager Stephen Robinson promised youth would get its chance. Bizarre!
The new league campaign will kick off on the weekend of 3 August and the composition of the top twelve is almost complete. We can bet that there will be no journey to Dens Park and that the long trek to Dingwall will return. St Mirren are favourites for a play-off against one from Dundee United, Ayr or Inverness.