Motherwell made a miserable start to the league season but in truth it was only the manner of our defeat rather than the loss itself that surprised.
While we grow accustomed to playing limited football, organisation and certain grittiness have characterised the team in the Stephen Robinson era.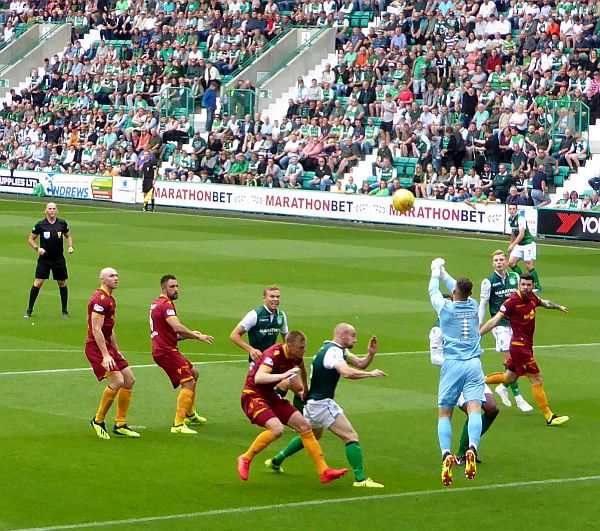 Trevor had a busy Sunday
With that nowhere to be seen at Easter Road, we had little left.
The half-time introduction of Bigirimana and Johnson helped matters and surely they have earned a start against Hamilton on Saturday.
But Robinson in times like this has previously tended to double down on our existing style rather than opt for variation. It seems dangerous but it is hard to argue it has not worked whenever we really needed to come good.
Such is the depressing reality of supporting a modest club that only a few weeks after the cup final, we are already panicking about survival!