As end of season games go Saturday's affair will not live long in the memory. Might it have turned out differently had we been awarded a penalty for the first half handball on the line?
There's a danger of being accused of sour grapes but had the newly promoted referee recognised the offense, pointed to the spot and shown a red card then who knows how the game would have unfolded? The irony of Tansey scoring from the spot at the other end of the park was not missed by the travelling support.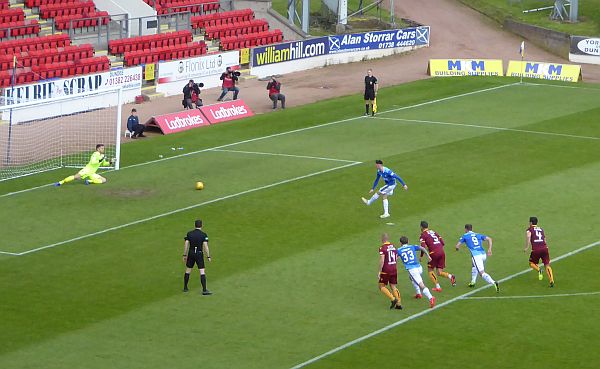 That apart, there's no doubt that St Johnstone deserved the win. They were the more determined and made fewer mistakes. Our boys were a yard short all over the pitch and rarely put together any substantial phases of passing play.
The manager made no excuses as he bemoaned the poor defending that caused the loss of the second goal. "The game was over three or four minutes into the second half."
He would not be drawn on the welcome Jake Hastie received other than to say that nothing in football surprised him and that it was an unfortunate side of the game.
On a more positive note the news that David Turnbull had won the Scottish Football Writers Association's Young Scottish Player of the Year Award came through on Saturday evening. Given that that he was overlooked by his playing colleagues a few days ago, there remained some doubt that his outstanding season would get the recognition it deserved. This award was last presented to a Motherwell player 17 years ago when James McFadden was honoured.
Congratulations David.