The arrival of a first league win brought some cheer to Fir Park after a stuttering start to the season.
The victory, albeit seven games into the league campaign, is a fair reward for the effort offered by Stephen Robinson's men. He has stated more than once that results have hardly been a fair reflection of his side's contributions.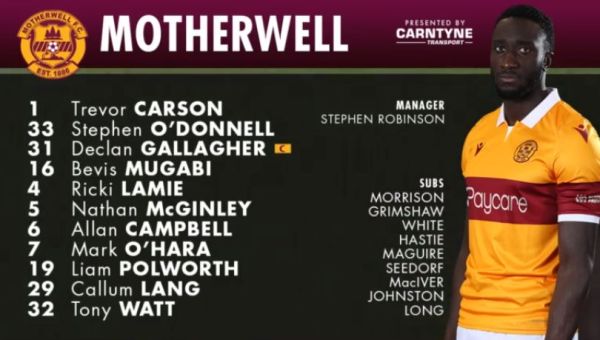 That said, Saturday's game was a hard watch. Motherwell got the early goal but then failed to take command. St Johnstone, thanks to careless defence, had a couple of opportunities but our back line stood the test.
Match statistics reveal that St Johnstone had a comfortable balance of possession (60%) and more shots on and off target than their hosts. A neutral would argue that a draw would have been a fair result.
Results elsewhere did Motherwell no favours and the three points made no difference to league position. At least we stay in touch and remain in the pack.
Allan Campbell's excellent goal won the match and delivered a bucket load of column inches for the 22 year old. He has a year remaining on his contract and must be the target list of other clubs.
Our strikers have yet to impress. No permutation from the five listed on Saturday has looked likely to deliver the return needed to move us up the table. Maybe a midweek trip across the Irish Sea will provide the inspiration!