All the huffing and puffing expended on Saturday afternoon was eventually reduced to two fine strikes. David Turnbull's opener was cancelled by Kyle Magennis in the dying seconds and the honours were shared.
The loss of the late goal will be viewed more as an embarrassment than as a costly slip. The team's good work since the winter break has given Motherwell the luxury of early safety and allowed manager to have more than half an eye on his plans for next season.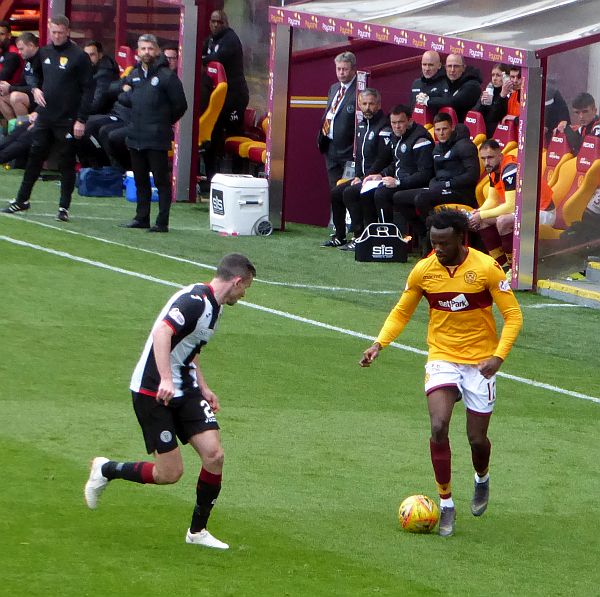 The game might have been a more entertaining affair had Gboly Ariyibi made a better fist of the early chance that came his way. Still, the Nottingham Forest loanee provided several tasty glimpses of his skills later on.
Evidence of the manager's forward thinking was there for all to see. Jamie Semple and Adam Livingstone came off the bench to join the home grown quartet of Chris Cadden, Alan Campbell, James Scott and David Turnbull. It could well be that next season's motto could be Made in Motherwell.
The contest for the minor prize of Best of the Rest is still alive and the result of next week's game in Perth could be decisive. But the spectacle is likely to be muted as the attendance will struggle to reach 2,500.
That will leave the final farewell to season 2018-19 at Fir Park in a fortnight when Livingston will visit to draw the curtain.
With news of the early pre-season fixtures already announced there is a sense of marking time. No doubt plans are already laid for time on the beach. Let's hope the players can raise their game and send us off to the sun in high spirits.