In this week in 1958 Fir Park was in distress. The roof of the covered terracing had been ripped apart by storm force winds. A tangled heap of wreckage was strewn on the pitch.
As can be seen from the picture below a number of corrugated iron sheets had been twisted and blown off the east enclosure. Floodlights were also damaged and some ended up facing n the opposite direction.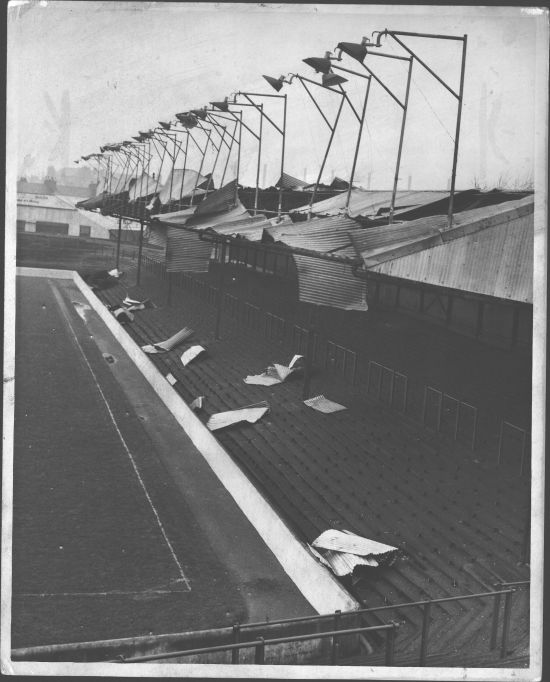 Fortunately such damage to the old stadium is rare nowadays although the cost of maintenance remains high. In 1958 there was no central barrier to separate home and away fans. That can be seen in the later picture.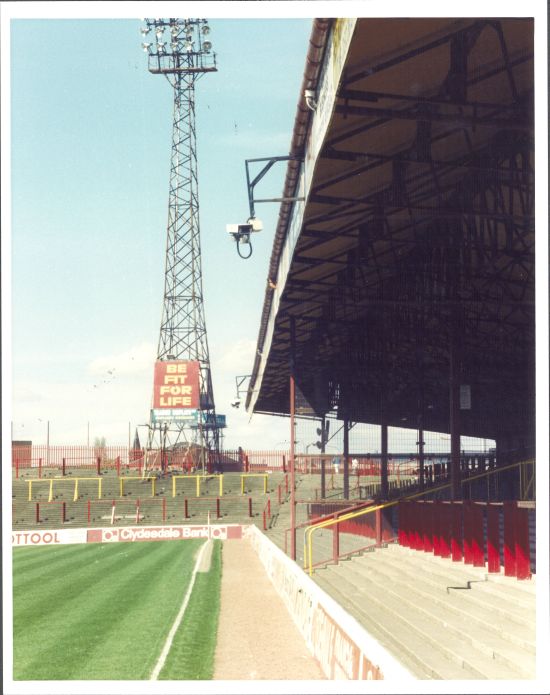 The Taylor report led to the addition of seating in what was to become the East stand and that part of the ground is named after Sailor Hunter.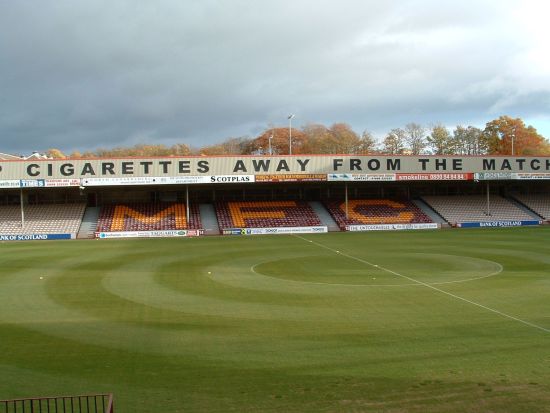 What will the next few decades hold for the aged ground?