After the Internet controversy about Kilmarnock charging a fiver for Saturday's rearranged game, Motherwell fans turned up in numbers at Rugby Park to prove once again that lower prices means bigger gates.
However, you also do not need a degree in mathematics to figure out that a lower gate with higher prices could have brought Kilmarnock more money, at least before extras such as pies and programmes are considered.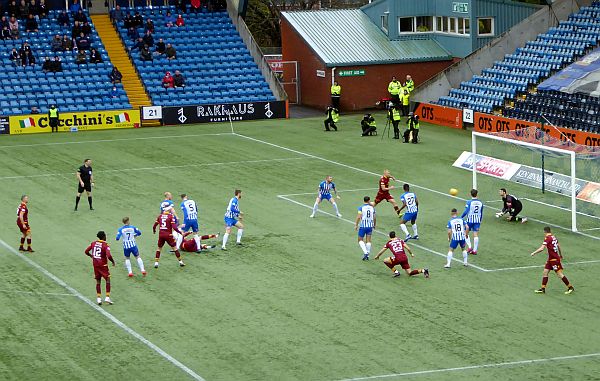 A fair balance between £5 and in excess of £20 would seem possible though and would also allow Killie - in this instance, though all clubs in general - to find the fine line between short-term profit and long-term sustainability.
In a country as small as Scotland it seems a tremendous waste that away fans now travel in such modest numbers. They provide atmosphere which improves the product for both those attending and watching on television and they need protection.
Maybe the Well Society, the fan organisation that owns Motherwell, should take the initiative and ensure that the club works with others to develop initiatives designed to swell the numbers of away fans. Seeking reciprocal agreements with other provincial teams might be a good place to start.
There is nothing more dispiriting than the sight of an empty stand behind a goal. It happens at Fir Park, McDiarmid Park, Rugby Park and at the Tony Macaroni. Hamilton, Dundee and St Mirren would also surely welcome more visitors. Bring on the day when we can show our season tickets away from home