The news that Motherwell have cleared the debts due to former owners should cheer not only members of the Well Society but all supporters of Scottish football. Fan ownership works.
It has been a long recovery since the club was put into administration in 2002 but now we have a vibrant football club in the hands of its fans able to look to the future without the encumbrance of any tiresome debt.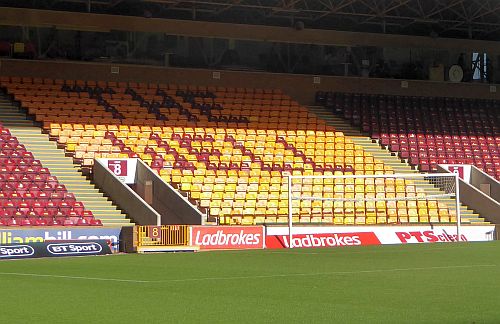 Community involvement with the football club has never been higher. Hundreds of youngsters play football either in teams or in training camps, local firms network through regular business breakfasts and education programmes and projects abound - and the team at the centre of it all is third in the Premiership.
That Motherwell are currently riding high in the league table is a bonus. The real prize is that the club has now built a secure platform that should allow development of longer term plans.
A combination of fan funding, player development and trading, efficient management on and off the field and the goodwill and contributions of John Boyle and Les Hutchison have led us to this relatively happy state.
This landmark is not the end of the journey and the continuing financial support of Motherwell fans via the Well Society must not slip. Alan Burrows, in his comments to the BBC, said, "This should be viewed as the catalyst for what we do going forward rather than a pat-on-the-back exercise. It's always nice to do that, but clubs who think they have achieved what they had to achieve can go stale quickly."