The UEFA draw prompted a rush to book travel to Athens for our debut in the top flight competition. Within a fortnight of the home leg at Fir Park we had travelled to Dingwall for the opening league game then away for the second leg against Panathaikos before returning for a home match with St Johstone.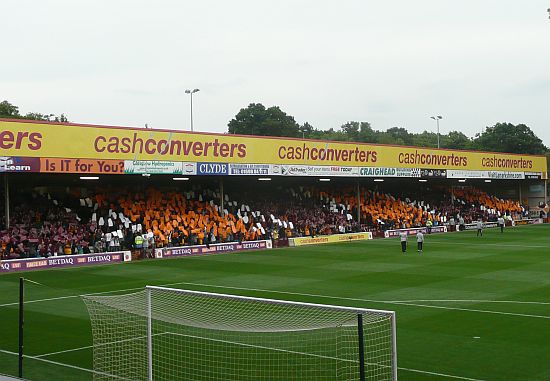 The 5-0 aggregate loss in the Champions League flattered our opponents somewhat but the team earned praise for their efforts. We were given a consolation tie against Levante in the Europa League but failed to rally and were left to focus on domestic matters.
Despite the faltering showing in the glamour games and two opening draws in the league we produced a seven game unbeaten run to lead the SPL as September came to an end. Highlights included six goals in three consecutive games from Higdon, a hat trick against Inverness, a double against Dundee and one against Aberdeen (in a game we managed to draw despite a two goal lead with six minutes remaining).

Our great start came to a stuttering halt when we were brushed aside at Ibrox by a team of youngsters in the League Cup. It was to be the low point of an excellent season and it ushered in a dip that produced only four points from the next six games and we dropped from the top half of the table.
The team stormed back with a 5-1 win in Inverness in mid-November and the climb back up the table was underway. A last gasp equaliser from Aberdeen forced a cup replay and we lost the home replay to complete a dismal record of seven cup games without a win in four competitions before Christmas.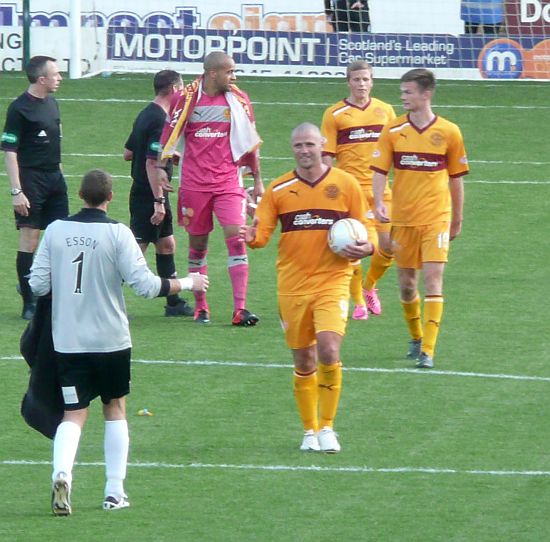 Another high point came at Easter Road in December. We were two down after an hour but fought back with two from Murphy and a winner from McHugh to claim second place.
Off the park the Well Society's development continued and a board of four was elected to direct operations. Representation on the board of the football club would soon be a reality.
The year ended with the news that Murphy was to move to Sheffield United but there were hopes that McFadden, who had been training with the squad for months, might sign on for the rest of the season if he had no offers before the transfer window closed.
Season review 2012/13 Part 2 follows soon....
Review of 2003/4
Review of 2002/3
Review of 2001/2